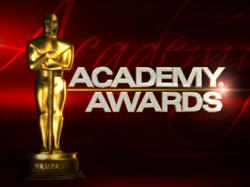 "Maybe people shouldn't retire, maybe you should just do what you do and continue learning and expanding, as you would in life." Clint Eastwood to The Washington Post
(PRWEB) December 30, 2011
It's potentially the best year for older Hollywood. ZestNow.com reports on the large number of possible nominees past 50. In the category of Best Director there are 8, in Best Actress 2, in Best Supporting Actress 3 and in Best Supporting Actor there are 10.
Steven Spielberg, 65, is a possible nominee for Best Director for "War Horse" but so are seven other directors over 50. Marin Scorsese who directed "Hugo" is 69. Terrence Malick 69, who directed "The Tree of Life", is 68. Clint Eastwood, 81, is again a possible Best Director for "JEdgar". He has flourished with age with all his Oscar nominations and wins occurring when he was well past 60. Woody Allen been nominated for 21 Oscars over the years. Now at 76 has earned his highest revenues and best reviews in decades with "Midnight in Paris."
Multi-talented George Clooney, at 50, continues to create possible Academy nominations with his ability to direct, write and act. This year he could be nominated for Best Director for "The Ides of March" which he co-wrote and in which he co-stars. He could be nominated for Best Actor for "The Descendants". Stephen Daldry, 51, a Tony-award theater director has been nominated with each of his three previous films. He may be nominated for Best Director of "Extremely Loud and Incredibly Close". Alexander Payne, 50, also writes and directs. He won Best Adapted Screen Play for "Sideways." This year he may be recognized for "The Descendants."
Meryl Streep, at 62, and Glen Close, at 64, may be Best Actress nominees. Streep has the record for most Academy nominations with 16. She's receiving extensive publicity for her portrayal of Maggie Thatcher as she ages from powerful to dementia. No actress has previously been nominated for portraying an actual elected official.
Vanessa Redgrave, 75, may be a nominee for Supporting Actress. Her only Oscar was in 1977 for "Julia". Dame Judy Dench, 76, has earned all four of her previous nominations after the age 60. She may earn another this time as she continues her film career.
Woody Harrelson, at 50, is being praised for his second career as a serious film actor after TV comedy in Cheers. Harrelson, who has been nominated twice before, is a possible Best Actor nominee for "Ramparts". It would be a first for Gary Oldman, 53, in "Tinker, Taylor, Soldier, Spy."
Best Supporting Actor which is always a strong category for older men has 10 possible nominees this year. Christopher Plummer, 82, Sir Ben Kinglsley, 68, Colin Firth, 51, and 7 other actors past their 50th birthdays are realistic possible nominees for Best Supporting Actor.
The Academy will announce the nominations on January 24, 2012. Another actor over 50, Billy Crystal, at 63, will be the ceremony emcee.
# # #