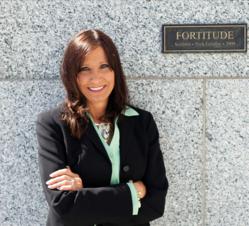 "We have great new designers and a fantastic product line we are launching the first quarter of 2012," says Diamond Donna Root. "I am excited to move into 2012 as the sole owner of Diamonds By Donna."
Salt Lake City, Utah (PRWEB) December 31, 2011
Diamonds by Donna brings together the expertise of one of the most well-known design teams in the country with the business prowess of entrepreneur Donna Root to bring you brilliant, perfectly cut natural and cultured custom diamonds and jewelry designs.
"We have great new designers and a fantastic product line we are launching the first quarter of 2012," says Diamond Donna Root. "I am excited to move into 2012 as the sole owner of Diamonds By Donna."
The Diamonds by Donna vision is to maintain the romance, magic and tradition of what the gifting of diamonds represents - the belief that love can, in fact, last forever. Diamonds represent relationships that we hope will stand the test of time, that will get stronger over time, and that will become more vibrant and beautiful and fulfilling over time. The giving of a diamond is all about being a visionary in love and romance.
A diamond is the ultimate gemstone having few weaknesses and great strength. We buy diamonds because we hope that these same qualities will be reflected in our relationships. There is mystery and magic behind the giving of a diamond. The giving of a diamond during courtship is simply a reflection of a dream. A dream of love that we hope will stand the test of time.
A diamonds says, "I have the heart, courage and vision to create and dream with you."
Diamonds By Donna will focus on our custom diamonds line in 2012 along with introduction of a "By Donna" line that we will be completing by March and will be available online by Summer 2012 at http://www.diamondsbydonna.com.
Diamond Donna Root founder of the Diamonds by Donna is known as "Diamond Donna" as much for her sparkling personality as for her innovative leadership as an entrepreneur. As an author, lecturer, speaker, lifestyle consultant and talk show host, Diamond Donna shares her message about achieving transformational growth. Diamond Donna Root is one of the nation's leading authorities in understanding and stimulating human maximum performance and potential. As an author, speaker, business consultant, executive coach, and personal development guru, Donna has assisted executives, athletes, actors, and individuals globally to develop the critical mental and emotional skill sets to thrive in any business or personal relationship. Donna has been recognized by Cambridge's "Who's Who" for achieving excellence in leadership, vision, mentoring, and coaching. She has also produced several courses on peak performance and personal empowerment. Donna shares her message about achieving transformational growth in her Thriving in the New Economy training. For more information about Donna Root or http://www.diamondsbydonna.com.
# # #