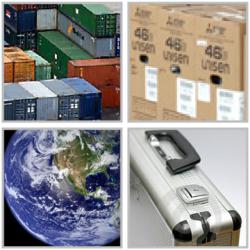 GPS tracking devices are successfully used in all stages of the retail market cycle
Scottsdale, Arizona (PRWEB) December 30, 2011
GPS Intelligence, LLC, a leading provider of GPS Tracking Systems for loss prevention and corporate security specialists, recommends companies reassess and revamp security measures beginning in January to decrease property losses for the coming year.
With retail sales in the U.S. at an estimated $3.8 trillion annually, estimates for the industries annual retail losses will run into the billions as organized crime rings, professional shoplifters and cargo theft, cut into a considerable portion of potential profits for the year.
One popular method for reducing these losses involves adding GPS tracking to a retail company's security arsenal. Today's GPS tracking devices are available in miniature sizes and include state-of-the-art GPS performance with cell tower triangulation, ensuring that missing assets can be located within buildings, parking garages, dense urban areas as well as mountainous and remote locations.
Many retailers are targeted by organized retail crime rings, causing them to lose billions in potential profits because a large portion of product never makes it to market. "GPS tracking devices are successfully used in all stages of the retail market cycle, which includes securing property from distributors, all the way to the retailer sales floor," said Kirk Waltz, Commercial Sales Manager for GPS Intelligence, LLC.
Once the product arrives to the retailer, products can then become the target of professional shoplifters, where criminals move between stores and even cities, usually working on behalf of crime ring leaders. Knowing that GPS devices are being placed within shipments and product containers could act as a deterrent alone for some thieves. For those that are not deterred, the GPS tracking device will track the movement of any product across town, across the U.S or across borders when required. GPS tracking helps to ensure that billions in product can be recovered by retailers every year.
Several GPS Intelligence tracking features contributing to quick product recovery include the ability to live-track any asset down to sub-minute intervals, while most trackers can be located at any time, even when the product ceases to move. Loss prevention specialists can even set geo-fence alerts to send SMS or email notifications anytime that product moves into or beyond designated geographical areas.
Security professionals no longer have to be in the office to monitor tracking operations. Today, assets can be tracked in the field, on any internet accessible smartphone, tablet or notepad.
For more information about GPS tracking for Loss Prevention and Product Demos, contact Kirk Waltz - Commercial Sales Manager at (480) 661-1916 or Kirk(at)gpsintel(dot)com.
About GPS Intelligence, LLC
Founded in 2006 in Scottsdale, AZ, GPS Intelligence, LLC is a LBS company that specializes in GPS tracking solutions for Security Services, Loss Prevention and other Commercial applications. For more information visit http://www.gpsintel.com.
# # #