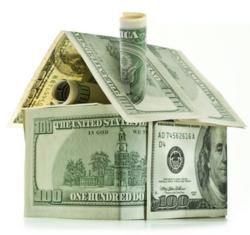 Combine the lack of equity many face with bad credit scores and the consumer is left with few options.
Fort Lauderdale, FL (PRWEB) December 31, 2011
Hard pressed, working, American families hurt by the struggling economy struggling with their bills are turning to bad credit loans in greater numbers as a desperate act to save their homes. This is being reported by ReallyBadCreditOffers.com, the leading bad credit resource online, as year end consumer data and visitor feedback is processed.
"The number of homeowners, with poor credit, that are seeking financial help online is staggering," stated Ariel Pryor, financial expert with the site. Since the financial meltdown, lenders have grown increasingly more difficult to work with for people with a bad financial history, and borrowers find themselves with few resources willing to extend a helping hand.
"The number of calls and online inquiries, for home loans to solve mortgage related problems, during the 3rd quarter of 2011 increased significantly, and I fully expect the trend to continue through 2012," said Pryor. The site attributes the increase in consumer demand to the continued economic malaise combined with the housing value collapse that has left many without employment and more still owing more on their home than it's worth in the current market.
House prices fell an additional 3.2% in the past 12 months which brings the total decline in home prices to 32.1% since 2006 according to the S&P/Case-Shiller Home Price Indices.
"Home owners are living in property that have declined by 1/3 of their purchase price, many good people are too far under water to be refinanced with the interest rates available from traditional lenders. Combine the lack of equity many face with bad credit scores and the consumer is left with few options," added Mr. Pryor.
Increasingly, consumers are using unsecured loans and alternative financing vehicles to meet their financial obligations, pay bills on time, and make ends meet until things improve according to the site.
ReallyBadCreditOffers.com provides information and help, connecting people in this situation with resources and alternative means of financing. Guides to help people facing financial hardship include information on how to get a mortgage with bad credit, whether one should declare bankruptcy, as well tips on how to pay off credit cards. Visitors are provided easy to understand guides to better their money matters and improve their credit scores.
"Bad credit should not end your financial life," said Pryor, "Encountering financial hardship, and having the credit scars to prove it can often indicate a stronger commitment to get it right now that a person has had a second chance."
About Site:
ReallyBadCreditOffers.com is the leading online consumer resource for loans for people with bad credit, repair services and bankruptcy information. Information and offers are compiled to help make tough financial challenges easier knowing that you have options.
Contact:
Ariel Pryor, Financial Expert/Loan Researcher
http://www.reallybadcreditoffers.com
(520) 344-2001
###