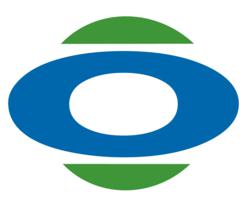 Customers require comprehensive solutions that adapt enterprise quality video technology to their specific workflows which are essential to the operation and growth of their organization.
-- Alfredo Ramirez, President and CEO of Vyopta
Austin, TX (PRWEB) December 30, 2011
Vyopta Incorporated, pioneer developer of enterprise video applications for Cisco business video technology (Cisco TelePresence, Media Experience and Digital Media Products) released today its year end review, highlighting recent accomplishments that reflect Vyopta's rapid growth in the video communications industry and in a turbulent economic environment.
"In 2011, we focused on aligning our business and applications to customer needs for enterprise video solutions," said Alfredo Ramirez, President and CEO of Vyopta. "Customers require comprehensive solutions that adapt enterprise quality video technology to their specific workflows which are essential to the operation and growth of their organization."
This year, Vyopta deployed its video applications as a cloud service, significantly improving the speed of enterprise solution deployment to Fortune 500 companies across several industry verticals. Vyopta applications are used in more than 26 countries, with significant growth in the United States, Canada and Australia. In addition, Vyopta's sales channel partners achieved strong sales volumes in the last quarter of 2011. For instance in December, one of Vyopta's top five channel partners, INX, closed a few multi-six figure deals at two campuses of a top tier Texas university system and one of the top 10 largest State of Texas agencies.
Additionally, Vyopta launched two new solutions: Educator and Remote Expert. The Educator solution provides institutions and businesses with a new technology paradigm for high-quality visual communications to support remote and self-paced learning initiatives. In addition, the solution significantly improves deployment scale and efficiency, while enabling many of the educator use cases for presentation and management of lecture capture capabilities. The Remote Expert solution improves customer service performance through better utilization of expert resources when serving customers over TelePresence video as needed at the point-of-service for healthcare, government, financial and commercial sectors.
Increased use and investment in video communications also generated pressing demand for Vyopta vAnalytics, resulting in over a 300% increase in orders from FY 2010. To date, vAnalytics has been deployed at Fortune 500 companies, federal and state agencies and managed video services companies. Customers, such as Cognizant, use Vyopta analytics and reporting capabilities to gain actionable insight about video and unified communications systems utilization, capacity and value contribution to plan, budget and manage more accurately and quickly continual rollout of a highly scalable, reliable and quality environment..
This past year also brought recognition to Vyopta for innovation and growth - Inc. 500/5000 List and Red Herring Top 100 North America Award.
About Vyopta Incorporated
Vyopta is a pioneer developer of cloud applications for Cisco business video. Vyopta adapts video to business processes, delivering high-quality customer service, process automation and business intelligence. Vyopta's solutions unleash the potential of business video investments, resulting in improved educator and student performance and outcomes, enhanced customer satisfaction and retention, increased sales and cost savings and greater agility in meeting continually changing business demands. For more information on Vyopta and its products, visit http://www.vyopta.com.
# # #