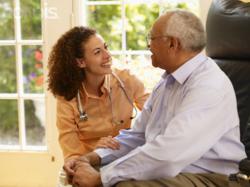 Calgary, AB (PRWEB) December 30, 2011
With the New Year fast approaching we are thinking about how we can shape up. Many people start diet or exercise programs to live a healthier life. The Heart Fit Clinic helps people understand their risk and more importantly provide the appropriate education to live a happier, healthier and longer life. The Heart Fit Clinic is the leading cardiac rehabilitation and heart attack and stroke prevention clinic. With state of the art screening assessments, programs and DVD systems, they are able to reverse heart disease and prevent heart attacks. "It is so important to get timely screenings, have people understand their heart health so they can prepare for their goals of healthy living." says Diamond Fernandes, director of the Heart Fit Clinic.
Especially coming off the holiday season, people tend to overindulge in eating and poor drinking habits and, consequently, stress levels increase. For those keen on starting an exercise program or nutrition program, it is vital to ensure that it is done safely and effectively. Heart disease or stroke can happen to anyone at anytime so taking these proper precautions can prevent this deadly disease.
A small investment in your heart health can go a long way. People have to take 100% responsibility for their health. It is not in the hands of doctors, friends or family. As the famous Doctor Oz says: " It's about the people we love in our lives, the people who care about us, the people who depend on us at home and work and elsewhere. So, if you look at it in that context and go ahead with those screening tests, its worth the investment even if it disrupts the fantasy that you control your own destiny."
If you happen to live close to the Heart Fit Clinic, they have the most accurate screening test to detect risk of a heart attack or stroke called the Carotid IMT. This safe, painless, accurate, non-invasive screening is free of radiation. It gives a picture of patients' arterial health so that they can understand their risk and more importantly reverse this risk. The solution is then the Heart Disease Defense System.
With its new Heart Disease Defense System they are able to help anyone worldwide prevent or even reverse heart disease. In the event you are able to survive a heart attack then you should consider yourself fortunate to have a second chance at life. The Heart Fit Clinic can guide individuals who do have heart disease so they can be equipped with all the tools to live successfully with heart disease.
The core elements to this Heart Disease Defense System include seven powerful practices to prevent and reverse heart disease. It also includes a workbook to guide patients through each practice. Patients will understand how to exercise safely and effectively, understand how to eat safely, keep their stress under control and become their own heart health experts.
The Heart Fit Clinic is the leader in cardiac rehabilitation and heart attack and stroke prevention program. Whether patients have had a recent heart attack or heart problem, past or trying to prevent this program will help people reverse heart disease. If you are fortunate to live close to one of their clinics you can get timely state of the art screenings to then understand your heart health.
# # #