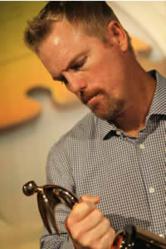 "This is a huge honor." says Today in America host Terry Bradshaw.
Coral Springs, Florida (PRWEB) December 29, 2011
The producers of U.S. Media Television, Inc. are proud to close the 2011 year with 15 Telly Awards that honor Today In America with Terry Bradshaw, the award-winning broadcaster and former NFL quarterback.
"Working with Terry is not only fun but inspiring for our entire tem of editors, producers and writers, says the show's Executive Producer Doug Scott. "Terry knows how perfectly compliment educational programming with his wry humor.
"This is all a huge honor," says Terry Bradshaw, who has also just become one of Nutrisystem's latest spokesperson.
The most prestigious accolades were awarded for: Recycling Solutions for the 21st Century; Emerging Automotive Steel Technologies; Leading Developments in the Event & Exhibit Industries; Excellence in Study Abroad Programs and Places to Discover and Preserve.
The Telly Awards honors the very best local, regional, and cable television programs, as well as the finest video and film productions, and work created for the Web. For more about the Telly Awards visit the official site at tellyawards.com.
For a Today in America sample or information on the Today in America Terry Bradshaw TV Show, viewers can visit the official YouTube site at youtube.com/todayinamericatv or explore the many Today in America sample clips posted on blogs and fan pages across the web. As requested by numerous fans and featured guests, the producers of Today in America with Terry Bradshaw have crafted a distinct array of clips from previous episodes that have appeared on cable television channels across the United States of America.
For Today in America Airings visit http://todayinamericatv.com/airings.
###