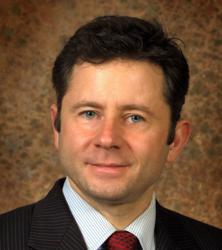 California (PRWEB) December 31, 2011
We are pleased to announce that Dr. David Berz has joined The Oncology Institute of Hope and Innovation.
Born and raised in Germany, Dr. Berz earned his bachelor's degree in Chemistry from Johann Wolfgang von Goethe Universitaet, Frankfurt, Germany and his medical degree and doctorate from the Humboldt University, Berlin Germany. He completed his internship and residency in Norwalk Hospital at Yale University and his fellowship in Hematology and Oncology at Brown University.
Prior to joining The Oncology Institute of Hope and Innovation, Dr. Berz was employed by The City of Hope, sub-specialized in Thoracic Oncology Division. Prior to that, he was an Associate Professor in the Department of Medical Oncology in Dalhousie University in St. John from 2010 to 2011 and an Assistant Professor of Medicine in Providence, Rhode Island from 2008 to 2010.
Dr. David Berz is known for his exceptional patient care and his significant contributions to the field of oncology through ongoing research in clinical trials and publications in major journals.
Dr. Berz is a recipient of the Outstanding Resident Award from Norwalk Hospital at Yale University.
Please join us in welcoming Dr. Berz to our practice to help us to provide state of the art, compassionate care to our patients.
Should you have any questions please visit our website at http://www.theoncologyinstitute.com.
###