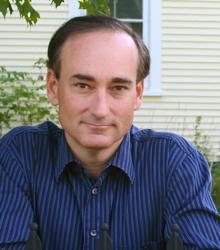 "Bohjalian is a master of both character and story development," says Les Becquets.
(PRWEB) December 31, 2011
Southern New Hampshire University's MFA Low-Residency program will welcome best-selling author Chris Bohjalian as visiting faculty at its winter residency. Bohjalian is the author of 14 books, including his newest novel, The Night Strangers.
"Bohjalian has long been a favorite author of mine," says MFA Director Diane Les Becquets. "I've enjoyed teaching his books to creative writing students. Bohjalian is a master of both character and story development. And I have found him to be a warm and generous person as well."
His novel, Secrets of Eden, debuted at # 6 on both the New York Times and Publishers Weekly bestseller lists.His other novels include the bestsellers, Skeletons at the Feast, The Double Bind, Before You Know Kindness, The Law of Similars, and Midwives.
Bohjalian won the New England Book Award in 2002, and his novel, Midwives, was a number one New York Times bestseller, a selection of Oprah's Book Club, a Publishers Weekly "Best Book," and a New England Booksellers Association Discovery pick. His work has been translated into over 25 languages and twice become movies ("Midwives" and "Past the Bleachers").
He has written for a wide variety of magazines, including Cosmopolitan, Reader's Digest, and the Boston Globe Sunday Magazine, and has been a Sunday columnist for Gannett's Burlington Free Press since 1992. Chris graduated from Amherst College, and lives in Vermont with his wife and daughter.
In addition to teaching workshops for SNHU's MFA program, Bohjalian will serve as the judge for Amoskeag's annual literary contest in fiction and nonfiction for MFA students. Amoskeag is SNHU's national literary journal.
# # #