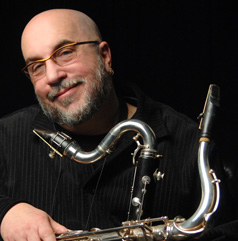 I love the community Theo Wanne and MySaxTalk.com are creating. I haven't felt connections between artists like this for decades.
Bellingham, WA (PRWEB) December 29, 2011
Theo Wanne and MySaxTalk.com are partnering to bring the musicians of the world together to share their love and experiences with music. MySaxTalk.com is currently running a contest for a free Theo Wanne mouthpiece for members who sign up and/or promote other musicians to sign-up. The contest ends December 31st, 2011 and has been very active.
MySaxTalk.com combines a wonderful forum with personal profiles where musicians can post videos, music, blogs, classified ads, events, and education material. The site has thousands of active musicians, including many Theo Wanne professional endorsers.
Theo Wanne has the 'go to' resource site, forum, blog, and a truly inspired community. Many fans/endorsers participate through Facebook, Twitter, and contests like the one cosponsored with MySaxTalk.com.
Tom Wanne, CEO of Theo Wanne says,"We love our fan/endorser community. Events like NAMM 2012 where we will have over a dozen endorsers visiting and playing makes for an exciting experience. And, with many of those same endorsers using MySaxTalk.com, this is a powerful way we are working together to integrate and inspire musicians in their passion for music."
Theo Wanne is the eminent world expert on woodwind mouthpieces. The company is respected for its revolutionary products that inspire musicians and is considered the world's premier woodwind mouthpiece manufacturer. Theo Wanne is attracting the world's top musicians, dealers, distributors, and OEM prospects. Theo Wanne has been growing over 100% per year since their first products launched in 2007.
You can learn more about Theo Wanne by watching their new company video, An Introduction to Theo Wanne, or visiting their new website: theowanne.com.
# # #