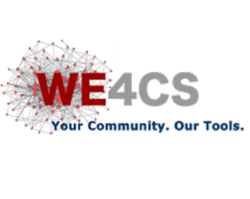 Our Puzzle Series Collection provides an opportunity for communities and families to start group collaborative activities that can meet many needs
(PRWEB) December 30, 2011
WE4CS announces the launch of its new line of custom designed puzzles just in time for Black History Month. Each puzzle is designed as a collectable piece of fine art suitable for framing. Each displays key aspects of African American history – from Africa to America 1750 – 1970.
The company is looking to create discussions and drive awareness for community collaboration. It recognizes strong communities, enabled with collaborative skills are needed to explode its community ecosystems business model. WE4CS believes community learning is key to sustaining high-level community commitment to its products and services. Understanding the experience gained by group participation in solving large puzzles, the company created a line of puzzle products for just that purpose.
"I think there's an opportunity to start building stronger communities by using low-tech activities to help individuals learn how to work together to achieve common goals. Of course we need to add in simple social media and networking channels along side the puzzle activities; but once that's done the basic tools are in place to re-wire how communities work together to deliver value. Today we announce The Puzzle Party Series, which delivers a very old tool to acknowledge some very modern problems," Adkins explains.
"Whether you're dealing with launching a website, where your customers cross generational lines; or you're a company training a large user population, the barriers are the same. Today we face a generational divide that impacts Internet users based on age; and we are impacted by islands of silos that separate communities for a variety of reasons. Our Puzzle Series Collection provides an opportunity for communities and families to start group collaborative activities that can meet many needs", says Adkins, who is the CEO at Wealth Ecosystems4Communities (WE4CS).
WE4CS isn't claiming it has a silver bullet for these complex issues. The young firm is hoping by releasing these products in time for Black History Month, these games can be integrated within existing community and family plans. The puzzles are being promoted as a way to explore and begin to understand how communication and collaboration influences results.
"There are a number of approaches for solving large puzzles. Groups will need to understand alternative approaches, select a plan, manage discussions and debates, and assign roles and rest points. The worst practice is to have a team sit down and just start the puzzle; the best practice starts with research and planning. By showing team members how to do effective Internet searches, uploading short videos, and blogging the teams experience – communities will start address the digital divide", Adkins explains.
Greg Adkins created each puzzle; and as a corporate highlight has created what he calls the worlds largest puzzle. The puzzle called 'The Past is Our Future' is based on his graphic print of African American images from 1750 – 1970. "Everything is designed within the Adobe Software environment, so for the purposes of the Guinness book of world records, the puzzle can be generated as large as required", says Adkins. If designed and completed as a jigsaw puzzle it would need to be larger then 32,000 pieces, which is the current record holder.
"We have already identified a local New Jersey college team to work the large puzzle project, however, we are still accepting more teams into the program. In order to ensure at least one puzzle is completed I feel at least three teams would be required. In addition, we're looking for a large corporate sponsor. This must be a great experience for everyone involve so we are committed to surrounding it with success", says Adkins.
About Wealth Ecosystems4Communities (WE4CS)
WE4CS provides unique opportunities for individuals interested in selling, designing, and shopping within an ecosystems environment. The company's CEO and Innovation leader
Greg Adkins, is a Master IT Architect and Innovation Strategist. His experience includes over 25 years in consulting in both the public and private sectors. " Our goal is to provide the very best products made in North American – while delivering value to customers and revenue opportunities for our affiliates and members", Greg Adkins, WE4CS CEO and Innovation Leader
To learn more, contact Greg Adkins at gregadkins2001(at)aim(dot)com or call him at 908-722-4462.
###