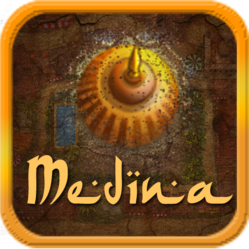 Please check out our free ring tone download for mobile devices!
San Francisco, CA (PRWEB) December 30, 2011
Followers of 78x36 Productions Twitter and Facebook feeds will be the first to find out what 78x36 Productions is planning January 12, 2012. Users can also log in directly through the casual gaming app.
In the mean time, the popular game app, highlighted in the Featured section across the world in Apple's App Stores is now offering its music as a ring tone.
FREE ring tone downloadable now for mobile devices:
Spirit of Morocco - TEXT 78x36PRODUCTIONSMedinaSoM to MYXER (69937)
MEDINA - WARNING Highly Addictive upbeat worldly trance game play music.
Moroccan Space - TEXT 78x36PRODUCTIONSMedinaMS to MYXER (69937)
MEDINA - WARNING Highly Addictive game menu music. Mysterious Middle Eastern hip genre.
Myxer Link
http://www.myxer.com/78X36PRODUCTIONS/
Text Code
Text 78X36PRODUCTIONS to 69937 (MYXER) to get 78x36 Productions' content directly from phone.
Msg&Data Rates May Apply. Compatible with most handsets and carriers including AT&T, Sprint, Verizon Wireless, and TMobile. Text STOP to 69937 to opt out, or text HELP to 69937 for help.
78x36 Productions is an independent developer of applications targeting platforms on iPhone, iPod touch, iPad, and now on Android. Specializing in gaming, reference, lifestyle, entertainment, and travel mobile device applications, our popular titles include- casual gaming MEDINA - WARNING Highly Addictive, tennis reference 10S REF, and entertaining STAR STRUCK Hollywood Celebrity Tour USA.
###