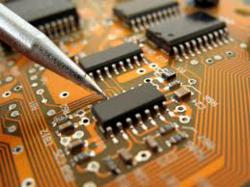 Sciencia.org - Electronics Engineering
(PRWEB) December 31, 2011
The Engineering Sciences Social Network Sciencia.org was established to provide the very latest news headlines, references and resources from scientific journals, books and websites worldwide. This science and research content is contributed by the website's users. There are currently almost 1.3 million stories distributed among 75 categories, a content base that is steadily growing. Sciencia.org covers news in all fields of biology, business, chemistry, engineering, geography, health, mathematics and society. The Engineering Sciences Category covers the design, manufacture, and operation of efficient and economical structures, machines, processes, and systems. This category is subdivided into eight sections including Architecture, Chemical Engineering, Civil Engineering, Communication, Control Systems, Electronics, Industrial Engineering, and Mechanical Engineering.
Sciencia.org's Control Systems Engineering Sciences Category deals with systems in which outputs are forced to change in a desired manner during time. Within this section the website currently contains nearly 3,500 articles partly deriving from over 35 scientific Control Systems Engineering journals. The latest additions include an article on decentralized architectures cooperating for diagnosing the presence of faults in discrete event systems. The authors propose a new framework, called multi-decision diagnosis, whose basic principle consists in using several decentralized diagnosis architectures working in parallel. They present a generic form of multi-decision diagnosis, where several decentralized diagnosis architectures work in parallel and combine their global decisions disjunctively or conjunctively. Another article considers the problem of quadratic mean-square stabilization of a class of stochastic linear systems using quantized state feedback. The authors demonstrate that the coarsest quantization density that permits stabilization of a stochastic system with multiplicative noises in the sense of quadratic mean-square stability is achieved with the use of a logarithmic quantizer, and the coarsest quantization density is determined by an algebraic Riccati equation, which is also the solution to a special stochastic linear control problem.
The Electronics Engineering Sciences Category of Sciencia.org covers manipulation of voltages and electric currents by using devices. This category currently contains over 8,000 articles from nearly 50 Electronics Engineering journals. One of the latest inclusion is a paper on effective microscopic theory of quantum dot superlattice solar cells. The authors introduce a quantum dot orbital tight-binding non-equilibrium Green's function approach for the simulation of novel solar cell devices where both absorption and conduction are mediated by quantum dot states. By using basis states localized on the quantum dots, the computational real space mesh of the Green's function is coarse-grained from atomic resolution to the quantum dot spacing, which enables the simulation of extended devices consisting of many quantum dot layers. Another recent inclusion in this category is a link to consolidated tables showing an extensive listing of the highest independently confirmed efficiencies for solar cells and modules. This article also presents guidelines for inclusion of results into such tables, and reviews new entries since July 2011.
Besides the highlighted Control Systems and Electronics Engineering Sections, Sections, Sciencia.org's Engineering Sciences Category contains another six subsections including Architecture, Civil Engineering, Chemical Engineering, Communication, Industrial Engineering, and Mechanical Engineering.
Overall, over 74,000 users of Sciencia.org monitor nearly 8,200 journals covering the broad spectrum of the sciences. They share about 3,000 new articles every day. Since new science content is discovered in real-time, the delay between original publication and appearance at Sciencia.org is not more than two days. The content at its' frontpage is rarely older than 20-60 minutes after submission.
The site delivers its content through a number of RSS feeds including a "Most Shared Content" RSS Feed and an @Sciencia Twitter account which currently features 153,430 tweets informing 770 followers about the latest developments in the sciences. The online traffic can now also be watched in real time using a Sciencia.com "Life Traffic Feed" and a "Real-Time View".
###