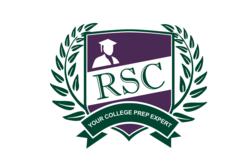 Our focus is on your financial aid.
Schenectady, NY (PRWEB) December 30, 2011
National News Today has published "Why a Financial Aid Expert – Not an Accountant – Should Complete Your FAFSA, CSS Profile & SAR," written by RSC Your College Prep Expert. The article lists 5 reasons families and students should consider hiring a financial aid expert to complete their need-based financial aid forms, including:

Lowering their expected cost of college
Ability to appeal college financial aid decisions
Completion and review of additional financial aid forms.
"Financial aid experts specialize in getting students more money for college. Experts in our Forms Department go through rigorous training to be able to help families," says Maura Kastberg, Executive Director of Student Services.
It's RSC's position that families rely on both accountants and financial aid experts when it comes to overseeing their finances, investments, expenses, and taxes.
"Our focus is on your financial aid," adds Ms. Kastberg. "If families are interested in maximizing their need-based aid, then hiring a financial aid expert makes sense. It provides an additional level of expertise and security."
RSC offers free advice twice a month to students and parents through National News Today, which publishes expert advice on a variety of subjects. Previous topics include essential college application and financial aid terms, ways to compile an impressive college resume, and steps to receiving proper guidance while being homsechooled.
RSC Your College Prep Expert prepares students for college and career through an original online program of college research, SAT & ACT prep, financial aid advice, and more. Founder Larry Schechter's time-tested program has helped tens of thousands of students reach their educational goals. To learn more about RSC's unique approach to college prep, visit CollegePrepExpert.com or get updates at Twitter.com/rsccollegeprep. RSC Rewards Student Commitment.
###