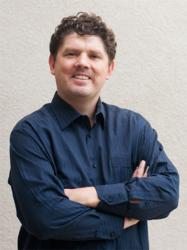 Thank you to the many internet marketers who are contributing to this worthy cause. Your reward is in helping save the life of a four-year-old girl.
Orange County, CA (PRWEB) December 30, 2011
Internet marketing professionals, known as the "Lords of Internet Marketing," have been fundraising throughout the past few months for cancer victim, four-year-old Sophie, in order to provide financial relief and moral support to her and her family. Their newest fundraiser will be a web telethon which will be hosted on January 4th, 2011.
Sophie was officially diagnosed with a stage 4 bone cancer called Ewings Sarcoma on September 1, 2011, and quickly began very aggressive treatment, including chemotherapy, radiation, and surgery. In addition, her treatment includes many other disciplines, such as integrative medicine, diet, psychology and acupuncture.
The fundraiser is expected to raise thousands of dollars for Sophie's treatments which are not covered by medical, and to help support her family as her parents are unable to work due to the amount of care and support Sophie needs. There will be many internet marketing products available in exchange for donations at the web telethon on January 4th, most of which have been generously donated by the "Lords of Internet Marketing" as well as other large names in the industry.
Bill McIntosh, host for this special fundraising event has this to say, "I'm very honored to be hosting this live fundraiser for Sophie. I'm particularly excited to see the results of over 90 marketers all working toward a common worthy cause."
The Livestream web telethon will include a plethora of A-list marketers who will be participating, both in the broadcast and the products on offer. The A-list lineup includes Bill McIntosh, Matt Gill, Eric Louviere from Jobcrusher, Mark Anthony Bates, Rob Burns and Kent Clothier among many others.
The current fundraising goal is $35,000, and approximately $18,000 has been raised to date. Organizers are still accepting donations in the form of products or services from other internet marketers.
For more information about Sophie's web telethon fundraiser, or to donate products or services to the event, visit http://www.marketersforacause.org/sophie.
About Sophie
Sophie is a beautiful, inquisitive, and smart four-year-old girl who has recently been diagnosed with a very deadly and aggressive form of pediatric bone cancer. Sophie requires constant care, and therefore both parents have had to give up their jobs in order to care for her.
Continual fundraising efforts are underway to raise money for Sophie's medical expenses during these hard times. To donate to Sophie's cause, or to help fundraise for her medical and daily expenses, please visit http://www.nowsophie.com.
###