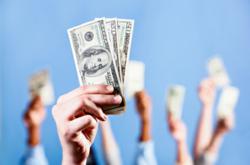 We've seen the research that customers are more likely to spend more money for a better shopping experience with a company that they trust
Portsmouth NH (PRWEB) December 30, 2011
Sears Holdings announced that it would close 100 to 120 of its Sears and Kmart stores after the much anticipated Holiday rush resulted in disappointing sales. Marketing expert, Charles Gaudet, believes that the lower sales numbers are directly attributed to the narrow-minded focus on profits.
This is further evidenced by online forums which are buzzing with irritated customers complaining about deteriorating stores, poor customer service and unexciting merchandise. In fact, Gary Balter from Credit Suisse commented that the company "effectively asks(s) customers to pay for a poorer shopping environment than available at competitors and online."
Gaudet says: "Executives often fall short of recognizing that customers have all the power. There's more competition and options available to them than any other point in history and the key to succeeding in this environment is to keep your eye on the customer. Smart executives and business owners constantly ask themselves 'how can I give my clients a better advantage, benefit, or value by shopping at my store?'."
Gaudet suggests that executives and entrepreneurs should consider the following questions when assessing their customer experience:

What are the real reasons that our customers come to our store?
How many more ways can we create value for our customers?
What ways can we enhance the shopping experience by making it easier, more convenient and enjoyable?
What process, information and training needs to be in place to make sure that our customers are buying the products that are going to best meet their needs?
How can we maximize, enhance and improve their usage of our product so that they are happy with their results?
What methods are in place to communicate with our customers and make sure that their needs are being addressed?
"Companies that compete solely on price becoming commoditized entities with low customer loyalty and high attrition. We've seen the research that customers are more likely to spend more money for a better shopping experience with a company that they trust," says Gaudet.
For more information on how entrepreneurs can create a more competitive business that generates more profit, please visit http://www.PredictableProfits.com
ABOUT CHARLES GAUDET: Gaudet is CEO & Founder of PredictableProfits.com, has helped hundreds of entrepreneurs and small business owners become more competitive, earn more money and get more business by positioning them as a leading company in their market. He's a highly sought after marketing consultant at rates exceeding $1,000 / hour. He's been an entrepreneur since the age of 4, created his first multi-million dollar business by the age of 24, an international speaker, business consultant and author. He's a frequent writer and contributor of the widely popular blog at: http://www.PredictableProfits.com/blog.
ABOUT PREDICTABLE PROFITS: Predictable Profits is a leading small business marketing company and a division of Managed Marketing, LLC. The company specializes in finding overlooked marketing opportunities commonly found in most small-to-medium sized businesses and creating actionable marketing strategies for increasing a company's profits. You can read more about Predictable Profits by visiting the company's website at http://www.PredictableProfits.com.
###