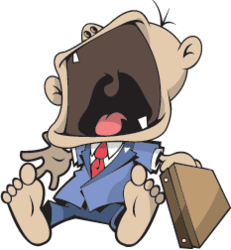 "Most standard travel insurance policies cover someone while they are skiing or snowboarding," explains Sarah Byrne, Marketing Manager at Squaremouth.
St. Petersburg, FL (PRWEB) December 30, 2011
A ski trip with friends and family is a great way to ring in the New Year, but don't spend extra on travel insurance to cover the trip down the slopes. As many travelers look into buying a travel insurance policy to protect them in the event of an accident or medical emergency, Squaremouth.com, a site for comparing and purchasing travel insurance, recommends not buying a policy's optional hazardous sports upgrade. "Most standard travel insurance policies cover someone while they are skiing or snowboarding," explains Sarah Byrne, Marketing Manager at Squaremouth. "Additional coverage is only necessary if they will be participating in heliskiing or another extreme sport, such as mountaineering or skydiving."
"It's common for travelers to question whether or not they need the additional coverage," says Chris Harvey, CEO of Squaremouth. "Although most travelers will not need it, it's always important to read the fine print to know exactly what the policy will cover."
While comparing policies, travelers should review the list of activities not covered by the policy. This allows travelers to confirm whether or not the travel insurance policy will cover them while skiing or snowboarding. These activities are typically found under the 'General Exclusions' section within the policy's certificate. If skiing or snowboarding is not listed, travelers do not need to buy the upgrade, saving them money.
If additional coverage is needed, the Hazardous Sports benefit will cover evacuation to a hospital and medical treatment if injured during an extreme sport. "If you have a policy that excludes skiing and you didn't select the Hazardous Sports option, a travel insurance provider will deny the claim, leaving you responsible for all medical bills," advises Byrne.
Travelers should also be aware if they are planning to participate in a sporting competition, coverage will most likely not be available. This can include anyone from kids participating in a weekend ski competition to a professional snowboarder. "Even though the sporting event may not be considered a hazardous sports, most travel insurance providers will not cover these athletes," says Byrne.
About Squaremouth
Squaremouth is America's fastest growing travel insurance comparison site, helping customers instantly quote, compare and buy policies from every major carrier. Squaremouth has web sites in the US and UK, and an extensive network of partner sites worldwide. The company is headquartered in St. Petersburg, FL., with offices in Fort Wayne, IN. Visit Squaremouth.com or Squaremouth.co.uk.
About our Zero Complaint Guarantee
The cornerstone of our commitment to customers is Squaremouth's guarantee to remove any company from our website if there is a customer complaint that cannot be resolved to our satisfaction. Squaremouth offers the broadest selection of insurance with an emphasis on quality and follow-up care in companies featured. We also factor in independent evaluation from the insurance industry watchdog AM Best.
Squaremouth offers products from the following travel insurance carriers:
Air Ambulance Card, CSA Travel Protection, Global Alert Admin, Global Rescue, Global Underwriters, HCC, HTH Worldwide, IMG, ITravelInsured, Medex, Medjet Assist, MH Ross, On Call International, Seven Corners, Travel Guard, Travel Insurance Services, Travel Insured, Travelers Liberty, Travelex, TravelSafe and USA Assist.
AVAILABLE TOPIC EXPERT:
Sarah Byrne
sbyrne(at)squaremouth(dot)com
Toll-free (800) 240-0369
Direct (727) 498-2866
Chris Harvey
charvey(at)squaremouth(dot)com
Toll-free (800) 240-0369
Direct (727) 490-5802
U.S. travel insurance - http://www.squaremouth.com
U.K. travel insurance - http://www.squaremouth.co.uk
###