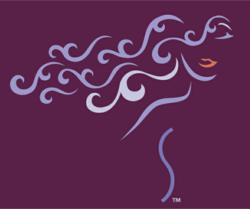 Contrary to generations of erroneous thinking, unbounding our life is not about "putting it out into the Universe" but about "waking it up within us."
New York, New York (PRWEB) December 30, 2011
Doreen Carrie (founder of ChicksWithMagnetude.com) has referred to her life as being on a "Magnetized Mission." What began as frustration with motivation has become a transformational path for her life and the lives of so many around the world. For over 25 years Doreen has been teaching people how to keep themselves magnetized, a powerful process rarely understood in our society that is so frustrated with motivation. When people are magnetized their lives move in the direction wanted without struggle, without force and without fail.
"Regardless of the condition a person wants to transform or the vision one wants to attain, the magnetized process never changes. It is a process as natural as breathing. It always comes down to keeping our energy UNBLOCKED and UNBOUND. When our energy is both unblocked and unbound we become magnetized, what we want and need effortlessly flows to and through us. When we are magnetized we are actually in the energy of what we want, which is a far cry from being motivated and hoping we get what we want," said Doreen Carrie.
Keeping it Magnetized® - The Process:
ENERGY UNBLOCKED – People live, move and have their being in unlimited Universal Energy. Unless blocked, this powerful healing and transformational energy naturally flows through people. Although it has become the norm to keep this energy blocked, (and thus blocking our full ability to heal and transform), becoming unblocked is simple, fast and effective. First, become fully aware of personal feelings without judgment or analysis and then surrender to these feelings. Trusting that these feelings will guide and connect, then one's energy will become unblocked on its own accord. This awareness (watching these feelings) and surrender (letting these feelings flow where they need to), require patience and practice but result in the most Effortless Effectiveness® state of being.
It has long since been a person's norm to fight, deny, distract, blame or positive think feelings, all of which block energy. Finally knowing that behind every person's feelings, whether good or bad, the Universal Energy is waiting to flow. Therefore, it will become a person's passion to further one's awareness and deepen one's surrender to these feelings. Every second is an opportunity to unblock their energy and allow healing and transformation back into their lives. Only by experiencing this unblocking process and the inevitable shift felt within, will people ever know the magnetude of the power, freedom and wisdom that had been missing from a person's life.
The awareness and surrendering process of unblocking one's energy is best done sitting down with eyes closed in a quiet place, but people can and should "sit" with their energy anytime, anywhere and anyplace. Watching their life without being attached to it is a powerful gift possessed by no other living being. Becoming responsible for their energy is the greatest purpose and power in life. People are thus able to catch an inner block before it becomes a health or life problem, the greatest preventative approach possible.
ENERGY UNBOUND: Keeping one's energy unbound completes the magnetized process. While keeping their energy unblocked is a surrender process, keeping their energy unbound is a creative process involving thought and imagination. From an unblocked state people are free and empowered to unbound their life. This is the time to create the conditions that are desired for a person's life. The same state of Effortless Effectiveness® experienced by unblocking will also be experienced by unbounding. Creating, dreaming, imagining and feeling what a person wants (now that our energy is unblocked) unbounds and magnetizes their life in every way. The key is to begin as though that person has arrived; see and feel the completed vision as though it has already manifested. Unbounding one's energy requires an absolute acceptance of being present in every moment. As with the unblocking part of the magnetized process, this unbounding will take practice and patience. People are changing the old norm of wishing and hoping and thus creating a new state of having and being.
"I AM" and "I HAVE" get the unbounding process off to a powerful start. The old norms of "I want, I don't want, I hope, I wish," are weak in their energy and too often overpowered by doubt. Being in the "I AM/I HAVE Energy", leaves no room for doubt and no space for confusion. "I AM" is always followed by a direct state of being. "I AM healthy", "I AM successful", "I HAVE a loving family", "I AM thin", "I AM desired and respected". Regardless of the current conditions in one's life or how long that person has had those conditions, the "I AM" mentality signifies a new arrival.
Again, without the least interruption to one's day, keep the "I AM/I HAVE" consciousness of what one wants in the back of one's mind as well as the forefront of their imagination. Imagining more and feeling deeper as often as possible shifts and transforms people from the inside out. The results, both in speed and depth, will take people by surprise. People have believed for far too many generations in the long and hard approach to life. This does not mean that using the "I AM/I HAVE" means "Don't Do" anything. When people are fully magnetized to a vision, those people will be magnetized to what is needed, where it is needed to be or who those people need to meet. The action, if any, will be joyful, simple and effective.
As soon as a person thinks, "I AM/I HAVE" their intuition and imagination kicks in with ideas and pictures to support it. Now they can lose themselves in their "new self". Surrender to how this new state will feel as it manifests, how it will look, and how it will change their life. One needs to carry this new image with them, always adding to it, feeling it, living in it in their consciousness with certainty, acceptance and joy. Contrary to generations of erroneous thinking, unbounding one's life is not about "putting it out into the Universe" but about "waking it up within us."
A SOCIAL MAGNETIZING SITE® for the new Magnetized Movement: http://www.ChicksWithMagntude.com will be available in February 2012 as a powerful support system to keep women magnetized using the Keeping it Magnetized® Process of Unblocking and Unbounding their energy. When women are "magnetized' anything is possible, but when women are socially magnetized the possibilities become effortless. Women around the world will help to unblock and unbound each other thus creating a world of Social Magnetizing™. On http://www.ChicksWithMagnetude.com, Doreen Carrie will be hosting her Blog "Keep It MAGNETized", as well as the introduction of My EE TV™, a web-based collection of shows focusing on KEEPING IT MAGNETIZED and Living an EE Life.
# # #