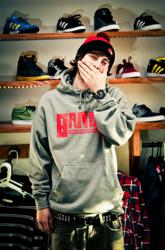 "The aggressive change in our sales strategy is all about retailers. The more timely and precise their buys the more successful we'll all be." - Ray Guilbault (Owner, 8&9 Clothing)
(PRWEB) December 30, 2011
8&9 Clothing a Miami based streetwear company has emerged as a favorite amongst sneakerheads and savvy retailers. The brand's announcement of monthly quickstrike catalogs to supplement their 2012 seasonal offerings is a huge change to the way streetwear and urban clothing companies do business.
This strategy gives store buyers greater control over what's on their shelves any given week and they'll benefit from a condensed window to answer buyer demand. Brands historically require orders 6-9 months in advance of a given season. Ray Guilbault, owner of 8&9 attributes much of his brands success to listening to retailers and answering shifts in streetwear buying patterns. For 2012 8&9 Clothing will deliver new goods on the 15th of each month which buyers will book no more than 30 days ahead.
This formula will give shops new, fresh product 12 times a year instead of 4-6 and gives 8&9 greater control of their products timed to coincide with major sneaker releases. 8&9's seasonal collections for 2012 are inspired by the times, propaganda, 20-12 and everything that comes with it. Either way they buy retailers will have plenty of 8&9 to capitalize on next year.
###