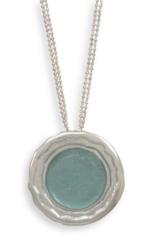 [2011] was a year with record growth and sales for us.

Robin Weber
President
BillyTheTree.com
Belleair Bluffs, FL (PRWEB) December 30, 2011
With the year 2011 coming to an end, BillyTheTree Jewelry has announced its top-sellers from the Holiday season, and is reflecting on a year of unprecedented growth that has stunned everyone at the company.
"2011 ended up being a tremendous year for us. We are so thrilled to announce that it was a year with record growth and sales for us. Our strategy of offering unique jewelry, watches, sunglasses, and accessories, while providing industry-leading customer service is paying off, and is getting a lot of recognition from our customers," said Robin Weber, president of BillyTheTree.com.
In particular, several product lines exceeded expectations over the Holidays. Ancient roman glass sterling silver jewelry, handcrafted in Israel from thousands-year old blue-greenish glass, was a major hit, with many styles selling out before the shopping season even began in earnest.
WeWood watches, which are indeed made from wood, also sold at an astonishing rate. "The WeWood wooden watches were so hard to keep in stock that we had to take inventory of them twice a day during the height of the Holiday shopping season!" exclaimed Weber. Consumers also expressed their appreciation of the fact that for every WeWood watch sold, a tree is planted – this likely helped boost sales.
Lastly, the WatchCraft® watches line also enjoyed a strong Holiday selling season. The unique "lost treasure" look appealed to many customers looking for an extraordinary watch as a gift. Crafted in the USA from solid metals, including nickel-free jeweler's brass, sterling silver, copper, and brass, WatchCraft® watches are a perfect example of the unique nature of the products that BillyTheTree brings to its customers.
Looking ahead, the company expects 2012 to be an even more successful year, and it anticipates that this year's record sales will once again be shattered in the New Year.
About BillyTheTree.com
Founded in 2004 by Robin Weber when he was still a senior in high school, BillyTheTree.com offers a large variety of affordable, yet high quality jewelry, watches and sunglasses. The company offers free worldwide shipping on these product lines, which include almost 10,000 items, consisting of magnetic jewelry, sterling silver jewelry, jade jewelry, high performance sport sunglasses, and more. For more information, visit http://www.BillyTheTree.com.
###