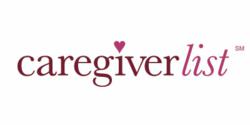 "When developing a plan of care for retirement with families, we first educate the senior and their family member about the costs of senior care,"
Chicago, Illinois (PRWEB) December 31, 2011
Senior caregiving costs and options vary depending on a senior's location, but as nursing homes are often an extension of a hospital stay it has become important to know the costs and ratings of nursing homes. Medicare only pays for short-term stays in a nursing home and then a senior must private pay. Now seniors can turn to Caregiverlist.com to find the actual costs and ratings of nursing homes to choose the right facility during their Medicare paid stays and ongoing as they choose between nursing home care, senior home care or moving to an assisted living community.
Caregiverlist.com provides the actual daily costs and ratings of nursing homes nationwide, senior home care agency rates and services, assisted living costs and "by state" Medicaid financial qualifications to assist seniors and their families to plan for senior care needs. Low-income seniors with few assets will qualify for Medicaid instead of Medicare. Some seniors will spend-down their assets and qualify for Medicaid if they have significant medical care costs.
"Many seniors do not realize Medicare does not pay for long-term care in a nursing home until a medical emergency arises", says Julie Northcutt, CEO of Caregiverlist.com. Nursing homes have become an extension of a hospital stay and understanding the costs and quality ratings are important when planning for senior care. Caregiverlist.com is the only resource online or offline with the actual daily costs of nursing homes nationwide.
Medicare, the health insurance program for seniors, only pays for short-term stays in a nursing home, after a major medical event. Senior home care agencies provide professional senior caregiving services meeting licensing requirements in each state and can cost from $16 to $25 and deliver one-on-one professional caregiving services. Nursing homes can cost from $75 to $400 per day, with the price varying based on single or shared room and other amenities offered by the nursing home.
Medicaid, the health insurance program for very low-income seniors, does pay for a nursing home stay ongoing and replaces Medicare for qualifying low-income seniors who have few assets.
"When developing a plan of care for retirement with families, we first educate the senior and their family member about the costs of senior care," says Lisa Sneddon, CEO of Senior Living Experts and Caregiverlist.com's Assisted Living columnist.
Seniors should plan on budgeting between $2,500 and $4,000 per month for an assisted living community and be prepared to pay for additional caregiving services out of pocket.
Caregiverlist's [nursing home directory provides the daily cost of private and shared rooms in nursing homes along with their star-ratings for quality. Seniors can compare nursing home costs and ratings in different cities nationwide and research senior home care agencies and assisted living communities.
Medicaid qualifications in each state are also provided in Caregiverlist's "by-state" section, to assist seniors who may need to spend-down to qualify for Medicaid benefits. Most seniors do not choose to go to a nursing home anymore, except for acute care needs after a hospital stay. As senior care can cost as much as $80,000 per year for full-time care, some seniors also must plan ahead for nursing home care at a nursing home accepting Medicaid.
Nursing homes can cost between $75 and $400 per day, depending on the location and if the room is private or shared. Caregiverlist.com provides the ability to sort nursing home prices from low to high, for acceptance of Medicare or Medicaid as payment and by quality star-ratings from health inspection reports. Seniors can also request costs and service information from licensed senior home care agencies in their area on Caregiverlist.com.
Caregiverlist provides the premiere service connecting seniors and professional caregivers with the most reliable eldercare options, highest quality ratings and outstanding careers nationwide.
###