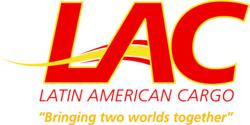 Specialization matters. If you have a heart problem, would you prefer seeing a heart specialist or a general practitioner? Freighting is the same idea, go with who knows best.
Staten Island, New York (PRWEB) December 31, 2011
Ten years of business has brought Latin American Cargo (LAC) from a small scale delivery service into one of the most influential shipping companies operating in Latin America. Through dedicated service shipping to Mexico and doggedly pursuing efficiency and customer satisfaction LAC has been able to offer unparalleled service in the freighting industry. To celebrate the progress made over the last decade, a look back on just how far LAC has come will be given. Just before a New Year comes, we can all benefit from a glance back to the events that shaped us.
Latin American Cargo started as a small company delivering fabric in the Chabanel area of Montreal. By developing strategies and quickly creating a strong network between different freighters, attempting to serve the Latin American community, Homero Herrera founded Latin American Cargo as an international freight forwarder specialized in Mexico and Latin America. Expanding from fabrics, shipments to Mexico consisted of anything from auto parts to personal family belongings.
Having grown over 5 times in number of employees, Latin American Cargo is able to offer its lowest prices yet for shipping to Mexico and Latin America. These employees have been integral in the success of LAC, providing specialization in language and business culture of Latin America.
As technology changed, Latin American Cargo adapted its methods of delivering quality service to its customers. Introducing online quotes and tracking has been some of the most useful tools for clients. A video series has also been created to help clients understand some important concepts related to their shipments. With the decreasing costs of technologies like GPS and transportation, Latin American Cargo expects technology to play a substantial role in how their services progress over the next decade.
Over the last 10 years, Latin American Cargo shipment sales have increased over tenfold. Through specialization in the Americas and expanding into ships and planes as well as trucking, more and more goods have been shipped to Mexico and Latin America through LAC every year. This long term specialization in the market has allowed LAC to create a strong and reliable network for shipping and freighting to Mexico and Latin America.
A successful 10 years of business through some of the worst financial times says a lot about how a company operates. The harder a economy is hit, the more companies go under, leaving only the most efficient still running. Latin American Cargo is still going strong and expects the next decade to go equally well.
About LAC
Latin American Cargo (LAC) is a shipping and freighting company specializing in shipments going to and from different areas in Latin America. They are experienced with air, sea and ground transport. Their Mexfreight division, short for Mexico Freight, handles almost exclusively the transport to and from Mexico and acts primarily as a road transportation service. LAC has recently launched an informative video series and has introduced a business consulting branch designed to help clients develop strategic goals and execute them.
###