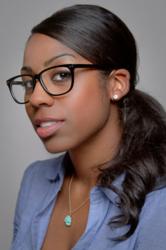 Newport Beach, CA (PRWEB) December 31, 2011
Weight loss resource site, BestDietTips.com recently announced the promotion of Candace Abbott to Online Marketing Manager. Previously Candace worked as the site's Marketing Coordinator. In her new role, Candace will work with BestDietTips.com site developers and writer, Valerie Kirk to further the reach of the website through various social media platforms such as Facebook, Twitter, Google+ and others; work to facilitate blogger outreach; develop a strong online community for Best Diet Tips and create poignant copy that gets widely recognized within the weight loss market.
"Candace has been working as our Marketing Coordinator for awhile now and we felt like she was the ideal candidate to head up our online marketing efforts. I'm really eager to work with Candace on content development, she's already shared some great ideas with me," said Best Diet Tips writer and spokesperson, Valerie Kirk.
Candace arrives to this new position with a track record of proven success. In addition to writing editorial copy for websites like JuliB.com, AOL City's Best, SaleBite.com and DailyCandy.com, Candace has written a wealth of marketing copy for well-known brands like Lookmatic.com, Celebuzz.com, California Home + Design, as well as several small businesses. Candace also has a keen knowledge of social media marketing which she plans integrate into her new role with Best Diet Tips.
"I'm feeling very confident about this new position. I think it's not only an opportunity to challenge myself, but to build the Best Diet Tips brand. The weight loss industry is such an evolving one and I think we need to be ready for that in terms of marketing, so I'm excited to get in there and make things happen," says Candace.
In addition to promoting Candace, Best Diet Tips has named Cesar Zabala Director of SEO and Graphic Design. Cesar has worked with Best Diet Tips for over two years assisting in site design, however now he will head up all design efforts. From page design to new site features, Cesar will oversee the processes. Best Diet Tips, also appointed Cesar to spearhead the site's SEO efforts.
"Even as a writer I know the importance of SEO in today's market. We're fortunate to be working with Cesar on this. He has a strong knowledge of SEO tactics and methods that will help Best Diet Tips rank high by the major search engines," says Valerie.
Along with working with BestDietTips.com, Cesar has built and designed websites for Orange County base real estate agencies, local public organizations, Latin music websites and more. In many of the projects he's worked on for Best Diet Tips, Cesar adds a creative element and a lighthearted feel to the often serious topic of weight loss. Cesar believes that simple concepts are what Best Diet Tips readers enjoy most, so he worked maintained a clean, but cheerful design throughout the site, allowing users have an enjoyable experience and want to return to the site. He also integrated an user-friendly navigation system making it easy for users to move around the site quickly.
Cesar says, "It's pretty exciting to have taken on this new role with Best Diet Tips. It's a great site--constantly growing, gaining more traction and ranking higher and higher among the top search engines. I know with some hard work and strategy well continue to move up through Google, Bing and Yahoo."
He goes on to say, "I've already begun to think about new things to implement on the design side. I believe that in the coming year Best Diet Tips will add many fresh features that will keep readers engaged and excited to return to the site day after day."
One of Cesar's first projects in the new position will be to design the latest diet hub page on Best Diet Tips, the Most Complete List of Diets. These pages are set to debut in early 2012 and provide dieters with information everything from popular diets like Jenny Craig to lesser known weight loss programs like the 3-Day Diet.
About Best Diet Tips
BestDietTips.com provides dieters with free tips, tricks, and secrets for weight loss success, as well as candid facts about popular diets. Read in depth reviews of Jenny Craig, Nutrisystem, Weight Watchers, South Beach Diet, Atkins Diet, I Love This Diet,Fat Loss 4 Idiots and others. Popular articles include: "Nutrisystem vs. Jenny Craig," "Low Calorie Desserts and Snacks," "Glycemic Index Food List," and "Jenny Craig Price List for 2012?"
###