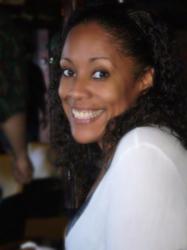 Newport Beach, CA (PRWEB) December 31, 2011
Weight loss information website BestDietTips.com is sending a 41 year-old, Los Angeles woman on a series of potentially life changing journeys--28 days on six different diet plans: Weight Watchers, Jenny Craig,Nutrisystem, South Beach Diet, Atkins Diet and I Love This Diet (iLoveThisDiet.com).
The dieter named "Heidi", keeps an open diary on Best Diet Tips. Her journal details her experiences as a plus-sized woman in Los Angeles, looking to lose weight on various diet programs, while navigating career, social, and romantic challenges. She writes openly about her thoughts on the different diet meal plans, and describes the advantages and disadvantages that each diet presents.
Best Diet Tips writer, Valerie Kirk comments, "Heidi is a real person with a great sense of humor. She's struggled with being the 'fat girl with the pretty face' her whole life. She is amazingly candid in writing about her personal life, which takes a lot of courage."
Readers can encounter Heidi in all of her splendor at BestDietTips.com. The sometimes cheerful, sometimes anxious, but always honest dieter shares her opinions on different weight loss programs, gives reviews of low calorie foods, and provides weight loss tips, in between keeping readers up to date on her personal life. She also explores the emotional ups and downs of her tumultuous weight loss struggle.
In an attempt to rid herself of weight that's plagued her since childhood, Heidi first dives into 28 days on Weight Watchers, which she approaches with excitement and anticipation. Heidi shares her real-life experiences while on the diet, starting with the introductory meeting where she steps up to join a "line of healthy backsides waiting to be checked in and weighed like anxious livestock." Valerie adds, "Heidi is two parts resource and one part comical."
Heidi's diet experience does not end with Weight Watchers, she tries out the protein-rich South Beach Diet and wastes no time sharing her uneasiness about the amount of cooking required by this diet. She has to get past her initial belief that it's a diet for "beautiful rich people in tiny bikinis who spend their lives alternating between cooking and tanning." She spends 28 days on the South Beach diet, a period during which she must deal with a wealth of emotional family health issues, the break-up of a romantic relationship (which Heidi fears could throw her eating into a frenzy), eliminating caffeine and discontent with her job.
"Her tenacity and perseverance in sticking with the diets despite some day-to-day lapses is what many dieters need to see," says Valerie. "It's true that she doesn't always have self-control or the best self-esteem, but she provides an honesty that dieters wouldn't get otherwise."
Heidi's Nutrisystem experience was particularly difficult for her in that she can be something of a "foodie" at times, and was not a big fan of the shelf-stabilized "no refrigeration needed" Nutrisystem meals, which she calls "army/astronaut food." She gives much more positive reviews of the frozen meals offered in the Nutrisystem Select program.
Readers will also have a chance to join Heidi as she takes on one of America's favorite diets, Jenny Craig. The diet meal plan, which is reviewed in depth on Best Diet Tips, is best known for its frozen and pre-packaged meals, both of which Heidi is quite enamored with. In between the relative bliss of eating on the Jenny Craig diet plan, Heidi's life happens--she starts a new job in addition to parenting classes--both leave her second guessing herself and advising dieters not to start one major life change (a diet) in the midst of another.
In January 2012, Heidi is set to take on the newest diet on the market, "I Love This Diet," which uses frozen meals from Lean Cuisine, Healthy Choice, and Weight Watchers Smart Ones.
About Best Diet Tips
BestDietTips.com provides dieters with free tips, tricks, and secrets for weight loss success, as well as candid facts about popular diets. Read in depth reviews of Jenny Craig, Nutrisystem, Weight Watchers, South Beach Diet, Atkins Diet, I Love This Diet, Fat Loss for Idiots and others. Popular articles include: "Nutrisystem vs. Jenny Craig," "Low Calorie Desserts and Snacks," "Help! I Can't Stick to My Diet," and How much does Jenny Craig Cost in 2012?"
###