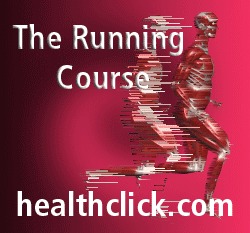 If you're a runner, you have probably had an injury at one time or another. As a physical therapist, how can you ensure that you have latest treatment techniques for your patients?
Franklin, TN (PRWEB) December 31, 2011
The Running Course® presented by North American Seminars is designed for therapists that need and want to deliver the best possible evaluation and treatment to their patients with running injuries.
The Running Course® is two day advanced running course that applies the most current optimal evidence based information for the evaluation and treatment of running injuries. Information is delivered through a format that combines interactive lecture and comprehensive laboratory sessions. Analysis of the biomechanics of running through physical evaluation and video analysis will prepare the course participant in the clinical decision making process required to develop comprehensive treatment programs. Specific strategies are presented in determining how to identify key elements in video gait analysis and how to apply findings to improve running and gait. In addition, time is spent on types of video analysis equipment and software, and how to implement these technologies into your practice. Course emphasis will also be placed on running mechanics, performance, and how to identify potential injuries through mechanical analysis. Once injuries are identified, discussion will focus on biomechanical and functional approaches to rehabilitation. Current evidence based information is provided on foot taping, shoe design, over the counter arch supports and determining the need for the correct orthotics. Age related changes, tissue physiology and abnormal mechanics are discussed to help the clinician through a process of differential diagnosis to develop appropriate patient specific solutions. Case studies will be presented throughout the two days to exhibit the concepts and applications. Each participant will take an active role throughout this course to discuss and apply the information provided. The main goal of this course is to enable therapists to feel confident in a comprehensive approach allowing them to achieve superior outcomes when they return to their clinics, ready to implement and market a successful running program.
The Running Course® is instructed by Keith Christianssen, PT, MTC. Keith Christianssen, PT, MTC attended San Diego State University, where he majored in Athletic Training. He went on to Northwestern University Medical School where he received his degree in Physical Therapy in 1990. After graduating from Northwestern, Keith returned to San Diego where he worked with athletes at Mesa Junior College and San Diego State University to complete his Athletic Training certification in 1993. Keith then completed his Certification in Manual Therapy through the University of St. Augustine in Florida. Keiths clinical experience includes being an athletic trainer with two colleges, the assistant athletic trainer for an IHL hockey club, the head athletic trainer for an RHI hockey club, and has worked closely with athletic trainers from the NFL, MLB, MISL and NHL teams to maximize the players rehabilitation. Keith has been a contributing author to two Physical Therapy textbooks, and has written articles on rehabilitation, human performance, and biomechanics for several national publications. He currently provides content for a golf magazine, and several running publications. Keith has been teaching Biomechanics of the Lower Extremity, Orthotic Management, and Joint Mobilization courses for over 20 years. Currently, Keith owns and operates Impact Sports Medicine, which is located in the suburbs West of Denver, Colorado. In his clinic, the therapists take a functional approach to rehabilitation, and utilize video analysis to evaluate biomechanics on a regular basis.
PT seminar course dates and locations for 2012
March 17, 12 March 18, 12 Methodist Dallas Medical Center Dallas, TX
March 24, 12 March 25, 12 UHS-Summerlin Las Vegas, NV
April 14, 12 April 15, 12 San Ramon Regional Medical Center San Ramon, CA
April 28, 12 April 29, 12 Providence Professional Plaza Portland, OR
May 19, 12 May 20, 12 Doylestown Hospital Doylestown, PA
June 09, 12 June 10, 12 St. Vincent Hospital Worcester, MA
August 18, 12 August 19, 12 UW Medicine/NW Hospital Seattle, WA
September 22, 12 September 23, 12 The Rehabilitation Center at Parham Doctors Hospital Richmond, VA
October 20, 12 October 21, 12 Spaulding Framingham Framingham, MA
November 10, 12 November 11, 12 St. Anthony's Carillon Outpatient Center St. Petersburg, FL
Visit http://www.healthclick.com for updated live course dates and online continuing education for physical therapists related to this topic.
# # #