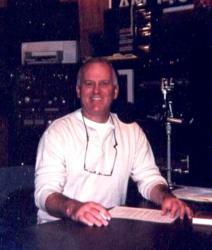 When current events is the stuff of thriller fiction, you are a main character at 2012 - The Book!
Washington, DC (PRWEB) December 31, 2011
2012! Much anticipated as a tipping point in history by everyone from Mayan Calendar aficionados to Nostradamus fans, leads all to question, "Will 2012 be a year of disaster?"
But there is much more than predictions of disaster to consider as we march into 2012. The world is experiencing serious financial, social, cultural and political upheavals as demonstrated in a crescendo of dangerous events dominating the news.
New York Times and USA Today bestselling author, James Michael Pratt brings vast experience to his new work in thriller and suspense category writing. The author of nine published works James is best known for the 2011 CBS Movie of the Week and Hallmark Hall of Fame production based upon his first international release, The Lost Valentine, a story viewed by over 14.3 million households on Jan. 30, 2011 and now available on DVD. James Michael Pratt novels have earned him the accolades of critics. People Magazine said: "Like a return to Bridges of Madison County territory," of The Lost Valentine. Booklist called him, "A master of moral fiction," for Ticket Home. Publisher's Weekly said of The Lighthouse Keeper, "His simple story will please the readers ready for a good cry." Pratt's bestsellers have reached a worldwide audience, and have been translated into 6 languages.
James Michael Pratt and co-author Kerry Patton of the new "2012 - The Book" free chapter series, are experienced columnists, as well as frequent radio and television guests emphasizing political, intelligence, and cultural issues which are forcing Americans to decide what kind of country and world they will live in well beyond the coming year.
The authors are eagerly tackling a book released for free reading, one chapter at a time, titled simply "2012--The Book!" Each chapter will contain plots and settings ripped from the headlines and delivered to the reader in real time. Characters shall work in all the rolls readers have come to expect in thriller category reads: Special Ops, Intelligence, Journalists, Military, USA, Israeli, and foreign protagonists portraying real people and real events.
All "2012 -The Book" chapters are "free" reading online and have not been optioned by a major publisher or film producer. Pratt and Patton are excited to expose their storyline and talent to readers eager to learn the inner workings of those sworn to protect US vital interests in 2012. Associated websites offering more information and weekly free chapter links include http://www.2012book.net, http://www.jerusalemreports.com, and http://www.jmpratt.com.
###