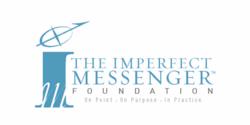 The process is only an extension of a Systems desire to preserve its dysfunction.
Santa Rosa, Ca (PRWEB) December 31, 2011
As 2011 moves to a close Director of Research, Carmine Mete of The Imperfect Messenger Foundation, sat down with Author and Policy Analyst, Curtis Greco, and asked him three questions relating to events of the current and for the coming new year. They are: (1.) If you were to select a quote, attributed to a Politician, that encapsulates the Political year, who and what would it be? (2.) What is the single, defining, Political Event of the year and why? And, (3.) As we look forward to the coming New Year, from your perspective, what is the most critical issue facing the American People?
"Greco's responses are never predictable." says Carmine Mete, "He always manages to respond in a way that brings light to an issue that few rarely consider." Here are excerpts of his responses the full text of which will appear in his annual review, titled "2012: A Choice to Be Made", scheduled for release on January 1, 2012.
In response to the first question, Mr. Greco replied; "…a single quote? There are so many examples and yet as I think about it one in particular is prominent. It's from Senate Majority Leader Harry Reid: 'We stayed in session to present some issues to the American public that were extremely important.' I admit on its own may seem a bit benign however let me tease your thoughts with a simple question: What, of anything Congress managed to present to the American public might be deemed a direct response to the Ideals of the American form of government or the demands of the American People? This also makes one wonder that if the American People are not defining what is important and worthy of Congressional attention, then who is? This critique, I believe, fairly reflects the sentiment of the American People."
As to the second question, Curtis Greco offered: "On the issue of a defining political event, without question it would be the orchestration of the Debt Ceiling Increase and the predictable failure of the Debt Super Committee. I published an article, Rationing of Truth, which offers a terrific perspective as to the overall political climate of 2011 and one key point that I make in the piece is this: 'The process is only an extension of a Systems desire to preserve its dysfunction.'"
For the third question, Mete replies, "I was completely engaged with Curtis' response, he manages to weave so many different ideas into one meaningful and purpose-driven message!" "You see Carmen, it actually is a single choice. For far too long the American Public has been cultured to think of the Office of the Presidency as a supreme bastion of authority and discipline and that Executive Authority is the equal of some form of Devine Right! It is not and moreover, it was never intended to be that way. The design of the American System of Government is pure brilliance yet in our tolerance of two-party rule we've effectively licensed progressive decay both as to its form and its function. Unlike the Sovereign American People, the Government is neither Free nor at Liberty to do as it pleases - it is inanimate, it is merely a bureaucracy… the moment you license an inanimate entity to attempt an act of discernment you simultaneously license both chaos and corruption. If we consider the timely convenience of 2012 Mayan Prophecies and further consider the etymology of the word Apocalypse, being of Greek origins and referring to 'a revelation', then perhaps what we should hope for is that the occurring tumult of political, economic, social and global conflicts creates a stress fracture which yields to an entirely new revelation forcing the American People, once and for all, to make a choice…we must always be reminded that this Nation is built upon a Common Ideal that is as uncommon as it is uncompromising yet sadly we see it violated, daily. Yes indeed, it remains a choice that will need to be made."
Mr. Mete was not quite prepared to let in end there and so he asked one last question: "So, Curtis, are you saying that the 2012 Election will decide the fate of self-government?" Greco replied, "Partly. It's not going to be enough to make a choice; it will be more about what you are prepared to do once the choice has been made. What this Country is dealing with is not just a single event but cummulative decades of licensed abuse attenuating to a predictable result – no one needed a crystal ball to see this coming. Consider how prevalent short-term thinking has become – the entire process has become decidedly indecisive. There's far more to all of this than folks are yet willing to consider. We're merely at the beginning of an up-ending; how long the pain endures will be up to the voters. It's going to be a very eventful decade."
Greco's articles can be seen with regularity in various publications however feel free to source and view each of his commentaries online at The Imperfect Messenger Foundations website.
The Blind-Vision Series: We Hold These Truths, Value Given, Value Received and Valor in Prosperity 2nd Edition are Available Now online and through your local bookseller!
The Imperfect Messenger Foundation - Changing the conversation; One American at a time!
Follow On:
Facebook: The Imperfect Messenger Foundation Twitter: imprfctmsngr
Media Scheduling: Call/Text (707) 484-1804 or Email celias@theimperfectmessenger.com
"Who Is" The Imperfect Messenger Foundation?
Curtis C. Greco, Author & Founder of The Imperfect Messenger Foundation is a provocative and engaging speaker and writer covering a variety of topics including "kinetic behavioral dynamics" and socio-political, economic and corporal philosophies. Combining his commitment to life-long study, his formal education, 13 years in public accounting and 20 years in real estate portfolio management, development, financial and economic analysis; he brings a broad and seasoned knowledge base in dynamic and captivating form.
"Man must be Free for Independence to be at Liberty to be expressed!" C. Greco