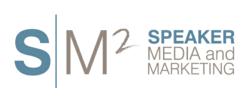 According to Seth Godin the future of marketing is leadership. Cindy Speaker adds her belief that marketing and subsequently leadership are both rooted in great content. Her new program is about developing a comprehensive content marketing system.
West Chester, PA (PRWEB) December 31, 2011
Cindy Speaker, CEO of Speaker Media and Marketing, is on a mission to partner with law firms to help restore the professional image of personal injury lawyers in the United States. She is launching a program called Resolution 2012 to that end.
1. Reallocate a significant portion of your traditional mass media dollars to social media marketing. We have reached the tipping point and crossed over. Understand that social media does not have a one to one correlation with generating cases. However it does have a one to one correlation with cultivating relationships. Marketing is still all about relationships and ultimately that's what will build your brand in the future.
2. Hire a social media director. Several years ago the New York Times printed an internal memo stating that they had hired a social media director. The newsroom director said "we don't know exactly what that is but we intend to navigate this topsy turvy landscape together." Big brands are posting and commenting in the social media space 3 or more times daily. Managing a successful social media program can no longer be relegated to whomever has a little extra time this week to post on facebook. If you want to compete as a thought leader in your industry, you need a dedicated social media director.
3. Get a mobile app. Most of the personal injury law mobile apps have been created for one purpose, to assist accident victims in gathering valuable information at the scene of a crash. Not good enough. Create a mobile app that will empower and educate your community with relevant legal information. And be sure to answer the question "what's in it for me?" Apps have tremendous potential for law firms. The key is to engage your audience so that you are able to build a list of people to whom you can then send timely push notifications relevant to legal issues. Imagine how valuable it would be to send a push notification with helpful information in the form of a text message following a local plant explosion or other community disaster. Text messages have a 95% or more deliverability rate.
4. Develop a content marketing system. The currency of traditional mass media advertising is money but the currency of social media marketing and new media is great content. Your law firm will be evaluated by the content you produce. Random facebook posts and blog posts are just not enough to ensure for you a position as a thought leader and expert.
5. Develop a PR program. Lawyers have huge opportunity to get PR. One way is to pitch the press with your commentary on local news stories. Get to know local reporters. A PR program is not just sending out press releases. It's investing in relationships in a manner that is mutually beneficial.
6. Get in the online video game and build a great YouTube Channel. If you're not producing quality videos consistently, you are missing the boat. Video is exploding in popularity. Many people consume information in the form of video and that segment of the population continues to grow. Online video is not difficult to produce if you have the right tools. A little online research will arm you with that knowledge.
7. Build an integrated marketing program for your firm. A new client recently told me that she had not yet been able to find a marketing person that could help her firm with integration. A good marketing plan must be integrated so that each strategy reinforces and supports the others.
8. Embrace social responsibility. Today's consumers expect the brands they work with to be socially responsible. That means that your firm needs to support causes and community programs that are relevant to your brand. The best case scenario is when your firm has an emotional connection to the programs they support.
9. Create a system to generate authentic online reviews from your raving fans. Online reviews are a primary way that consumers will evaluate your firm. You must have a system to help motivate your raving fans to post online reviews for you.
10. Cultivate relationships and build your list cross platform. How are you keeping in touch and nurturing your firm relationships? You need to be using email, direct mail, sms, social media contests and sweepstakes to stay in front of your clients and build top of mind awareness for your brand.
Resolution 2012 will launch on January 1, 2012. The program will help lawyers navigate a rapidly changing world by equipping them with a blueprint for marketing their practice.
For more information visit http://www.cindyspeaker.com/resolution-2012. Cindy Speaker is a marketing and media consultant to some of the top law firms in the country. She is the CEO of Speaker Media and Marketing and a frequent speaker at legal marketing conferences. She can be reached at cindy(at)cindyspeaker(dot)com or 610-692-3217.
###