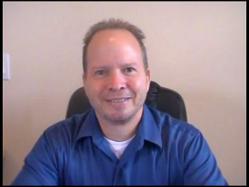 As part of the New Year's Resolutions, let's make empowering towns and cities and communities to thrive be at or near the top of our list. Happy New Year.
Tampa, FL (PRWEB) December 31, 2011
The Tampa Transformation Project is an effort to transform St. Petersburg and Tampa and the surrounding counties into locally sustainable and advancing communities, especially the hardest hit and poorest areas, and everyone is invited to participate, regardless of political affiliation. It is designed to enable locals to have control over their futures, individually and collectively.
Beyond just creating tons of jobs or local work, it is also expected to help tremendously in solving poverty, reversing the tremendous foreclosure problem, easing retirement issues by providing a list of new options, expanding health care options and lowering their costs locally, ending hunger and homelessness, and solving local transportation problems among other things.
To accomplish the transformation, this project will involve the establishment and rapid expansion of a local currency, combined with greatly expanding an already existing local time bank to supplement the national currency locally, the establishment of a local alternative credit union/banking system, and the creation of a network of local co-op businesses and organizations. It also involves coordinating between and involving groups such as Code Green, Habitat for Humanity, Occupy Tampa, and Transition St. Petersburg among others who are already doing tremendous work but do not have a large reach yet and doing all of this in a very positive way.
Also, there will be a local transportation transformation including local automobile transformation efforts, solar buses, mag-lev trains, and other innovative technologies and approaches. A local education transformation will move to empower students of all ages to obtain a fully customized, mastery based, free education through innovative approaches to both teaching and funding.
"Of course local leaders and governments will be involved in the process as much as they are able and willing, yet the efforts will be mostly of the people, for the people, and by the people who live in the Tampa region," said Mr. Keller. "We're expecting great things from the greatness of people as they're shown just what they're capable of accomplishing when an effective and organized system is in place for citizens to work within and not be lost in the Governmental bureaucracy."
Mr. Keller is a resident of Land O Lakes and is well aware of the struggles people have been facing as he, along with his family, has faced many of them as well.
His campaign and more information about the effort, along with contact information can be found on his website at http://www.keller2012.com.
###