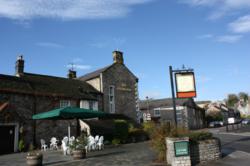 Pubs beyond London will have to embrace internet marketing to succeed in 2012
London (PRWEB) December 31, 2011
Pub Rooms has launched a package aimed at providing pubs with a one stop marketing solution. Awareness to successful internet marketing methods will be fundamental to pubs staying open in 2012. Bringing a broad range of internet marketing methods into one solution will help pubs get the most for their marketing budgets during 2012.
Many claims are made by pub services and pub directory websites yet that is all they are.
During 2011 pub rooms discovered services being offered to pubs and hotels such as twitter up-dates and facebook page up-dates that cost a minimum of £150 a month. Services such as these are simply a waste of cash. Cash that would be far wiser spent using services such as Google Adwords.
Even with a small budget of £150 a month for an Adwords campaign would bring in new business. The difference is bringing in interested traffic to your website compared to broadcasting information that may or may not be picked up by people searching for your pub offers.
With so many businesses offering services that are not clearly defined or understood pubs are wasting their marketing budgets. No real substance or true value for pub owners, who are desperate to have website marketing without being charged amounts that provide no real results.
UK pubs suffered further blows during 2011 due the economy failing to recover but this was not the only blow, many pubs enter into marketing solutions that are either over priced and don't deliver the results. Pubs are still marketing and advertising through channels that will never bring in the footfall for success, namely printed media. Print can work but not on a cost per cost basis compared to using Google Adwords.
Local pubs throughout the UK are catching up with internet marketing methods but it's still am area that is thwart with hurdles preventing rapid progress to take advantage of the potential internet traffic searching for their pub or hotel.
One such hurdle is pub owners and landlords serving and chatting to their customers who are experts in marketing and websites but do not actually provide the service. Landlords end up knowing what to do but never get around to doing anything about it.
Traditionally pubs opened their doors and served the customers as they came through the doors.
Now however, customers don't just walk through the doors just because they're open.
Customers have changed, they research places to eat, drink and sleep before vistiting. Whether this is by looking at the pubs own website or by reading reviews on other websites, such as Trip Advisor or Google Reviews. The failure for most pubs is keeping their customers up to date with current information. As often their details are on websites that are out of date and mis-represented. Auditing their profiles simply never occurs to pub owners.
The launch of a new service by pub rooms in 2010 allowed pubs to up-date their details from daily food offers to accommodation rooms and availability, the up-take was slow yet those that used the service saw results immediately. It's a simple login process and it's also a plugin for their website. Pub owners should contact pub rooms directly to discover how easy this up-dating process is. In 2012 the up-date service will be improved with added features for mobile phone users.
2012 for the pub industry will be propped up by the London Olympics but is this just going to be for London pubs. Whilst it maybe an Olympic year for pubs in London especially accommodation pubs, the pubs outside of London will have to embrace internet marketing like never before in order to be found by tourists visting Britain for the first time.
Pub Rooms is one of the UK's most established and leading websites for visitors searching to find pubs with rooms and accommodation.
The Pub Rooms administration is encouraging all owners/managers of pubs to review their website weekly. Pubs seeking help and internet marketing solutions should contact Pub Rooms on 0787 2121 998 and ask to speak to Andrew.
###