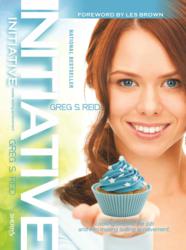 "During these unstable, turbulent and unpredictable times we're facing, people need a tried and true method that will ensure they can live their dreams, rebuild their lives and become financially secure." - Les Brown, Initiative Foreword Author
San Diego, CA (PRWEB) January 05, 2012
A poll of 1,000 residents indicates nearly 1 in 8 San Diegans feel a long-term plan is needed to address projected growth of the region. "Our Greater San Diego Vision", an unprecedented 40+ year revitalization plan, is being formed by the people and for the people through The San Diego Foundation. The organization is actively polling residents within the region on how they envision creating the projected 500,000 new jobs while cost-effectively housing 1.3 million more residents, improving education and maintaining quality of life. "Affordability and economic vitality are top concerns for San Diegans as evidenced in our preliminary research and public workshops. San Diegans fear that they, their children and grandchildren may not be able to find employment to provide the means to stay in the region," states Lori Holt Pfeiler from The San Diego Foundation.
Taking on the issue of job creation are #1 best selling business authors of the new creative self-help book 'Initiative' including San Diego-based Greg S. Reid and Brian Tracy. The authors empower readers to turn obstacles into opportunities and change the course of their future with encouragement, expert advice and resources. Tracy, the leading self-development coach in the U.S.A and contributing 'Initiative' author, explains, "The world seems to belong to those who reach out and grab it with both hands. It belongs to those who do something rather than wish and hope and plan and pray and intend to do something, when everything is just right." The fast-paced modern day parable delivers inspiration for readers to take action and achieve their full potential through business formation and job creation.
Pfeiler states, "The San Diego Foundation supports any initiative that is able to kick start our economy and help individuals realize their dreams." Looking into the future, Pfeiler hopes to align and partner with more organizations that, "…help improve the quality of life here by easing professional pursuits for residents."
'Initiative' is now available at http://www.Amazon.com and http://www.BarnesandNoble.com.
About Initiative Author Greg S. Reid:
A #1 best-selling author, filmmaker, motivational speaker, entrepreneur and CEO of several successful corporations, Reid dedicated his life to helping others achieve the ultimate fulfillment of finding and living a life of purpose. Former President, Bill Clinton, commended him for shaping young minds through a local "Mentorship" organization. Don Green, CEO of The Napoleon Hill Foundation, hand selected Reid to expand on Hill's historic principles found in the 20th best selling book of all time Think and Grow Rich. For more information, visit http://www.alwaysgood.com, http://www.facebook.com/greg.s.reid or http://www.linkedin.com/in/gregsreid.
About The San Diego Foundation's Our Greater San Diego Vision:
Details about the long-term revitalization initiative can be found at http://www.OurGreaterSanDiegoVision.org For a limited time, residents of the Greater San Diego region can share their vision of the future of San Diego's workforce, housing, transportation, environment, education and social amenities at http://www.showyourloveSD.org.
# # #