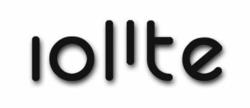 brand more accurately portrays the reality of social communication and entertainment media that each of us experiences from day to day, when opposed to hyper-specific terms such as social network and social media
(PRWEB) February 03, 2011
(PRWEB) February 3, 2011 -- Iolite Technologies Corporation President, Gunars Strauts, announced today the filing of three trademarks relating to Iolite's "Social Mosaic" social communications platform, Flozaic, and accompanying geolocation services, G-Lo. The new trademarks, "Flozaic", "Social Mosaic" and "G-Lo" are expected to feature heavily in Iolite's upcoming marketing strategies.
"We are comfortably ahead of our initial schedule for development, and having such significant trademarks in place quickly is one of the first milestones that we targeted for Q1. We feel that we - and others, will really start to see the importance of these IP assets as we move closer towards the beta launch of Flozaic in Q3," said Iolite Technologies VP, Clayton Strauts.
The trademarks represent the first in a series of intellectual property filings pertaining to the Iolite's developments surrounding the area of social communication and location-aware systems.
"We feel that the "Social Mosaic" brand more accurately portrays the reality of social communication and entertainment media that each of us experiences from day to day, when opposed to hyper-specific terms such as social network and social media," said Jonathan Blake, Iolite CTO, "We want to create a more flowing, intuitive and connected online experience. "
About Iolite Technologies
Iolite Technologies Corp. is a stealth-mode tech start-up based in Vancouver, BC, developing Flozaic, the Social Mosaic platform; and G-Lo, Iolite's ancillary geolocation services platform. http://iolitetech.com
# # #