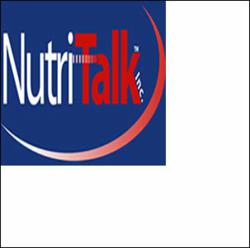 Protecting The Future Of Our Children
Newport Beach, CA (PRWEB) February 08, 2011
A Senior Executive of NutriTalk™, Inc.'s Consumer Health - Disease State Management Group presented today at the 2007 California Childhood Obesity Conference entitled: "Protecting The Future Of Our Children". The four-day event, held in Anaheim, California, is the largest gathering of professionals on the topic of pediatric overweight in the State of California, attracting over 1,400 public health officials, government policy makers, business and civic leaders, educators, and top health care industry leaders.
Childhood obesity continues to increase in the United States and is the result of a multitude of social, behavioral, and community factors. The establishment of healthy, positive eating habits and behaviors, and their respective reinforcement, cannot begin at too early an age, and may be developed and reinforced by focusing on developmental objectives established via on-site, nutrition education programs conducted in a pre-school age setting.
Lisa A. Mosing, M.S., R.D., F.A.D.A., President and CEO of NutriTalk™, Inc., presented the company's results in a poster session entitled: "Design and Implementation of a Child Care Nutrition Activity Program In A Faith-based, Pre-School Setting". The results presented were part of NutriTalk's Consumer Health -Disease State Management Group's Healthy Bodies and Souls℠ three-part modular program, designed to be taught in a child care setting. Its unique curriculum and interactive components were developed by registered dietitians in conjunction with a panel of retired elementary and presently-active, pre-school educators; and was designed to focus on specific nutrition activities that heighten the awareness, development and subsequent reinforcement of sensory pattern recognition of fruits and vegetables and their respective colorimetric distinctiveness, specifically stressing their visual, tactile, and olfactory characteristics.
"A possible solution to the growing problem of obesity is awareness and environmental changes," stated Ms. Mosing. "In our experience, there are various ways to encourage a health-promoting environment at home, as well as in school and the community." "We look forward to continuing to work in partnership with all stakeholders, including federal, state, and local government, as well as academia and industry, in order to find effective solutions for reducing childhood obesity."
NutriTalk™, Inc. provides corporate communications services such as legislative advocacy & testifying and media relations, as well as strategic planning and customized disease-state management research programs to its corporate clients in the food and beverage, as well as health care industries, including their respective trade groups. In the public sector, the Company helps develop comprehensive, long-term strategies and constructive public policies for improving the health and wellness of all Americans. The Company is structured around establishing itself as an accredited Woman-Owned Business ("WOB"). Beyond its private client work, the Company differentiates itself by seeking to win bids and contracts that are exclusively designated by Fortune 1000 companies and governmental agencies as "woman-owned set-asides," specifically those targeted at women-owned and operated enterprises.
# # #