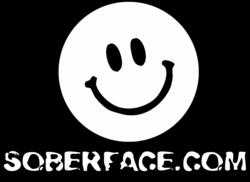 Soberface is a place where you could choose to be anonymous, or not and just communicate with other addicts and their friends and families.
Vancouver, British Columbia (Vocus/PRWEB) February 16, 2011
SoberFace is a growing social network developed specifically for addicts and family members of addicts in recovery.
The value of a social network to assist in a healthy recovery process from addiction to alcohol or drugs cannot be overstated. With support, information and assistance, available 24 hours a day from anywhere in the world, Soberface is a unique resource, being the only unaffiliated online support site in the world. It was very important to founder Charlie, that Soberface allow people to seek support regardless of the program they were using.
According to Charlie, "Soberface is not intended to replace live meetings or doctor supervised rehabilitation centres, but instead is intended as an additional resource to assist addicts seeking recovery as well as friends and family members of addicts seeking support and information." In some cases there are complications to getting to live meetings and easy access to the internet will help single parents and people who have difficulty getting around in building a strong social network that can assist everyone pursue recovery.
Beyond the obvious qualities that make Soberface such a powerful tool for addicts, is what Soberface can remove. According to Donald Wesson, Barbara Havassy, and David Smith, "Peer groups can also provide social support that can promote relapse. Certainly, friends who are still using drugs are more likely to support relapse than recovery. Empirical evidence that peer pressure can promote relapse is found in the work of Marlatt and Gordon." This is one of the key elements to Soberface, the ability to be a part of a peer group or community without the dangers that proximity brings. The problems surrounding access to drug using peer groups is no trivial issue. Research from Marlatt and Gordon (1980) found that social pressure, including direct pressure to use the drug, and being in the presence of others using drugs, was the most frequently reported determinant of relapse to heroin use."
Once you remove the drug users from the support equation though, you develop a whole new problem. According to Sharon Hall and Barbara Havassy, "Drug users may receive satisfactory general social support, but it may not include specific support for quitting drug use or maintaining abstinence. Or, if network members are unaware of the user's problem, the support they provide may not be a resource to help them cope with abstinence- related difficulties." Isolating a recovering drug addict from a support network that understands the issues surrounding addiction can create an entirely new problem.
The website was developed by three people from Vancouver, BC. Site founder and creator Charlie is a recovering alcoholic and in the midst of his last detox recalled lying in a bed staring up at the ceiling thinking he wanted to create a place where addicts could connect online. "A place where you could choose to be anonymous, or not and just communicate with other addicts and their friends and families."
Charlie brought his idea to his brother in law, Jeff Vaughan and Jeff's brother Mark. They both immediately saw the value in a site such as this and the three of them got to work at creating Soberface. Alcoholism and addiction are family diseases. Both Jeff and Mark have had to deal with addiction in each of their families and they each bring their own experiences to the site.
###