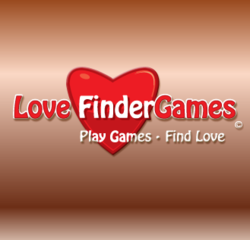 Pucker up with the "CyberKiss" Facebook App
Los Angeles, CA (Vocus/PRWEB) February 02, 2011
Log onto Facebook and search "Cyberkiss". Download the app and pick a fish. At random, existing Facebook friends will swim across a beautiful animated aquarium.
TheKissingFishGame is a new breed of fish in the online dating world. Rather than follow the cookie-cutter single's site format, this new game is a colorful search in a beautiful animated online dating aquarium. It is an online love search in game format.
There are a number of unique features that makes TheKissingFishGame stand out from the typical online dating site. First is the 5-Minute set up. There are no lengthy explanations or long essays to write. Pick from (30) whacked out fish avatars then answer (12) multiple choice questions. Finish by writing a Twitter-like 140 character description and then go play.
The questions they ask are off-the-wall. Instead of inquiring about race, skin color is described in Starbucks terms. Being that most online dater's exaggerate about money, LoveFinderGames skips that malarkey asks questions about transportation, movies and favorite desserts. Stepping out, they go political asking if a player is liberal or conservative. This is not the average dating site.
They have definitely succeeded in creating an atmosphere where people can meet with similar interests and connect while playing this fun online game. It is a combination of internet roulette and online speed dating. Set up a profile and play TheKissingFishGame for free.
A premium membership includes all the bells & whistles and only costs $9.95 a month. This makes joining LoveFinderGames an easy addition to any single's dating strategy.
Give it a try on Facebook with the Cyberkiss app.
Play Games • Find Love
# # #