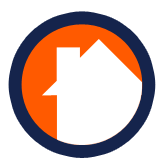 Tucson, AZ (PRWEB) February 16, 2011
Today, Sharperoo announced the top home contractors in Tucson, Arizona. Through a proprietary system that analyzes consumer feedback, license data and additional information gathered from over fifty public and private databases, Sharperoo is able to offer consumers with authoritative and free information on the top home improvement businesses in Tucson, Arizona.
"In 2010, the contracting industry showed a positive trend and we expect that to continue through 2011," said Ryan Petersen, a spokesman for the company. "As consumers begin to once again think about remodeling projects, we are here to help them ensure they are making the right decisions about which contractors to hire."
Top general contractors in Tucson, Arizona include notable businesses such as McManus Construction, Desert Mountain Construction, Antech Corporation, Arizona Designs - Kitchens and Baths, De Szendeffy Homes and Doucette Contractors.
About Sharperoo
Sharperoo is the industry's leading authority on home improvement businesses. Using the industry's first and only contractor ranking algorithm, Sharperoo provides consumers with free information on over 1.5 million home improvement contractors nationwide and brings objectivity and transparency to an industry that has historically experienced low consumer confidence. On Sharperoo.com, home improvement contractors can claim and create a business profile and acquire new business leads.
###