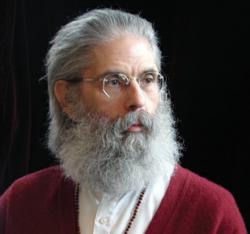 When we view food as medicine, we are healthier and lower our health care costs.
Averill Park, NY (PRWEB) February 08, 2011
Leonard and Jenness Perlmutter, founders and directors of The American Meditation Institute in Averill Park, New York, will present a one-day, mind-body medicine workshop entitled, "Kitchen Yoga: Food as Medicine" on Saturday, February 26, 2011 from 7:30 AM through 5:30 PM. Attendees will learn how to prepare the same healthy and delicious gourmet, vegetarian food that the Perlmutters eat every day. During this hands-on workshop individuals will consciously prepare and eat breakfast, lunch and dinner, and benefit from the Perlmutters' 34 years of research, experimentation and practice with meditation, yoga, nutrition, vegetarianism, Ayurveda, and alkaline and vitamin therapies. The menus will respect each student's personal Ayurvedic body-type and dietary restrictions.
Leonard Perlmutter is the award-winning author of "The Heart and Science of Yoga: A Blueprint for Peace, Happiness and Freedom from Fear". Noted physicians Mehmet Oz, Dean Ornish, Bernie Siegel and Larry Dossey have endorsed Mr. Perlmutter's book which serves as the curriculum for his meditation and yoga mind-body medicine CME course for physicians.
According to Leonard Perlmutter, "The food we eat can help us live longer and healthier by strengthening our heart, boosting our immune system, reducing the risk of cancer and helping the body maintain an appropriate weight. When we eat with discrimination," Perlmutter concludes, "we save money, lower our health care costs and reduce global waste, warming and air pollution."
In order to experience the health benefits of food as medicine, Perlmutter suggests the following steps: reduce or avoid sugar, avoid cold drinks during meals, chew food 20-30 times before swallowing, drink 6-8 cups of plain hot water every day, use mineral or sea salt instead of processed table salt, substitute quinoa (which is a complete protein) for rice or pasta, eat your biggest meal at mid-day, garnish your food with cilantro to purify the blood, eat a medley of three vegetables with your dinner, substitute ghee (clarified butter) for plain butter, reduce flesh, dairy and eggs and take a full-spectrum multi-vitamin, pro-biotic greens and acidophilus supplement daily.
About the American Meditation Institute
The American Meditation Institute is a 501(c)3 non-profit educational organization devoted to the teaching and practice of Yoga Science, meditation and its allied disciplines as mind-body medicine. In its holistic approach to wellness, the AMI combines the healing arts of the East with the practicality of modern Western science. The American Meditation Institute offers a wide variety of classes, retreats, and teacher training programs. AMI also publishes "Transformation," a bi-monthly journal of Yoga Science as holistic mind-body medicine. Call 800.234.5115 for a mail or email subscription.
Media Contact:
Mary Helen Holloway
60 Garner Road, Averill Park, NY 12018
Tel: 800-234-5115
Fax: 518-674-8714
# # #