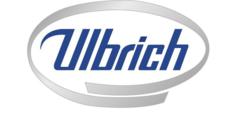 North Haven, CT. (Vocus/PRWEB) February 01, 2011
As part of their expansion plans, Diversified Ulbrich of Canada in Montreal has relocated to a new 65,000 square foot facility in nearby Pointe-Claire. Frank Best, Group President of Ulbrich Steel's Distribution Division, stated that "the expansion is in part related to Diversified Ulbrich's decision to add aluminum sheet to its host of stainless offerings". Diversified Ulbrich of Canada has operations in the Montreal and Toronto areas.
On November 1, 2010, Jim Dodge, General Manager of Diversified Ulbrich of Canada, retired after six years of distinguished service with Ulbrich. Mr. Dodge, who was with Atlas Stainless Steels for over 25 years, joined Ulbrich as General Manager in October 2004, and is based in Diversified Ulbrich of Canada's Toronto operations. Concurrently, Ulbrich is pleased to announce that Etienne Chouinard, current Branch Manager of the Montreal office, has been appointed to replace Mr. Dodge as the new General Manager of Diversified Ulbrich. Mr. Chouinard will be relocating from Montreal to Toronto to assume his new position. Mr. Dodge will stay on in a limited capacity during the first quarter of 2011 to ensure a smooth transition of responsibility.
Mr. Chouinard has been with Diversified Ulbrich of Canada serving as Branch Manager of Montreal since January 2008. Prior to coming to Ulbrich, his career included extensive sales experience with Xstrata Zinc of Canada where he was a Sales Representative for both Canada and the Northeastern United States.
Diversified Ulbrich of Canada is a distributor of stainless steel and now aluminum, to the Eastern Canadian marketplace.
Please go to http://www.ulbrich.com for more information or send an email to info(at)ulbrich(dot)com
# # #