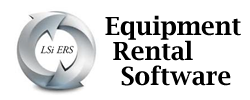 We're very pleased with the ER package and pleased with the support we get from LSi - Steve Malley, SVP/CFO for National Capital Industries
St. Louis, MO (Vocus/PRWEB) February 08, 2011
Lowery Systems Inc (LSi), an Infor ERP FACTS Channel Partner, has completed converting their Equipment Rental (ER) software module for the latest version of ERP FACTS 7.7. LSi's ER module has been servicing the Equipment Rental industry for the past 15 years. Their latest software release is the 9th iteration of LSi's Equipment Rental module for ERP FACTS.
Equipment Rental Module: Developed by LSi – this application is maintained and enhanced to satisfy the varying needs of those distribution companies who also derive revenues through equipment rental. ERP FACTS with LSi's Equipment Rental Module fully meets the complex requirements of today's rental company, yet maintains the ease-of-use for which ERP FACTS software products have long been famous.
LSi Client - Steve Malley, Senior Vice President / CFO, for National Capital Industries, Inc. said this about LSi's Equipment Rental Software. "National Capital Industries has been using ERP FACTS since the mid 1990's and have always both sold and rented construction safety equipment. At that time ERP FACTS didn't have a rental package that was integrated with the other modules so we had to have a custom one built for us. The package that was built didn't allow for serialized products, so we had to keep track via an excel spreadsheet. If someone forgot to enter a transfer from one location to another we had no idea where that item was. The rental item may have been logged into one location and not logged out of another showing in two locations for one serialized item. Also, if a customer brought back a rented item in the middle of the month - we couldn't bill for that item until month end. With the Equipment Rental package that LSi developed - we have the ability to do both. We can track every serialized item just by the click of the mouse and be assured that we won't have it logged into more than one location. We have also gone to a 28 day billing cycle. We can bill customers any time during the month at their 28 day cycle. This Equipment Rental software feature has helped us speed up our cash flow instead of waiting until the last day of the month to bill for anything that is on open rent. We're very pleased with the ER package and pleased with the support we get from LSi."
About ERP FACTS
Small to medium sized distributors must have access to an affordable software solution. ERP FACTS helps distributors Respond to constant changes, Deal with increasing volume, and Meet customer demands. More than 2,000 distributors across North America trust Infor ERP FACTS to keep their business humming. It's the perfect solution for distributors like you who need to control costs while staying competitive.
ERP FACTS can help you: Expand into new services, Establish successful e-Commerce, Deal with expansion through acquisition, Improve cash flow, and Satisfy customers.
ERP FACTS is an ideal enterprise solution for distribution companies that want and need to keep virtually all of their focus on core business processes. It is highly configurable and has industry-specific functionality to streamline a wide range of processes including buying, stocking, selling, and servicing customers. ERP FACTS helps distribution companies improve performance and cash flow, enhance customer service, and maximize resources company-wide.
ERP FACTS features an intuitive, easy-to-use graphical interface and is designed to access and integrate data across an entire operation. Key functional areas include: Supply Chain Management: Enhances selling, sourcing, and delivery of goods to customers. Financial Management: Provides seamless integration from operational areas to accounts payable, accounts receivable, and general ledger modules. Enterprise Performance Management: Helps analyze key aspects of operations and share important business information across the enterprise.
LSi's Equipment Rental software provides unique capabilities for easy handling of non-serialized inventory items with multiple shipments, Partial Returns, Shortage Returns, Rental "Bill Outs", Past Invoice Reference, On-line Consolidation of Equipment on Rent with supporting on-line past invoice.
Reservations, Returns, Transfers, Contracts, Maintenance & Repair, and Item Inquiries are all included in LSi's Equipment Rental Software Package.
Request a callback and demo from LSi: WebEx Demo Request
About Lowery Systems, Inc. (LSi)
LSi specializes in the Sale, Installation, Implementation, and Support of Business Software for the Fastener, Power Tool, Supply, Small Engine, and Equipment Rental Wholesale Distribution Industries. We also support light manufacturing and kitting of fasteners.
LSi, founded in 1989, has succeeded on the strength of our software, support and consulting services in building strong, long lasting relationships with our clients. We understand the Wholesale Distribution Industry and its unique business requirements. Our Wholesale Distribution clients find powerful solutions to their accounting and inventory-control software requirements with our offering of ERP FACTS software packages.
About Infor
Infor is a leading provider of business applications, with over 8,000 employees serving over 70,000 customers in 125 countries. Infor focuses on two core beliefs: the importance of constant innovation and the value of laser focus on its customers. Infor delivers software that is simple to buy, easy to deploy, and convenient to manage.
Infor's focus on automating key business processes and integrating over 70 acquisitions of proven and widely deployed application products has served its customers well. These customers include: 8 of the top 10 aerospace companies, 9 of the top 10 high tech companies, 9 of the top 10 pharmaceutical companies, 80 of the top 100 automotive suppliers, 19 of the top 35 retailers, 9 of the top 20 electrical distributors, 4 of the top 5 brewers, Over 1,100 apparel and footwear companies, Over 1,100 state and local government agencies, Over 3,000 financial services companies, Over 7,000 machinery manufacturers. For additional information about Infor, please visit http://www.infor.com.
# # #