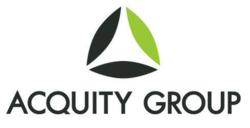 (Vocus/PRWEB) February 01, 2011
Acquity Group, a world-leading multi-channel commerce and digital marketing company, announced today it has been recognized with an "Outstanding Achievement" Interactive Media Award (IMA) in the "Retail" category for the re-launch of RadioFlyer.com.
The IMA Outstanding Achievement Award is the second highest honor granted by IMA and is determined by judging criteria that encompasses high standards of planning, execution and overall professionalism. Categories related to design, content, feature functionality, usability, and standards compliance & cross-browser compatibility are evaluated to determine the winners.
"Radio Flyer has given consumers a more interactive, personalized shopping experience, allowing them to view an online catalog of products, parts and accessories, as well as compare and add items to their online wishlist," said Mark Rein, Director at Acquity Group. "It's very rewarding to see RadioFlyer.com recognized by the IMA, and it showcases how the brand is better communicating with customers online."
Since 2009, Radio Flyer has partnered with Acquity Group to enhance its web presence. The two companies collaborated on the development and implementation of a brand-centric creative design, streamlined user experience, and new eCommerce platform for the new website, which was launched in March 2010.
The new RadioFlyer.com includes a number of innovative features that allows the company to promote merchandise online and communicate directly with its customers. Shoppers can purchase wagons, trikes, horses, scooters, ride-ons, accessories and product replacement parts online, or use the store locator to find the nearest brick-and-mortar retailer that sells their desired product. Integrated product video demonstrations also give visitors the capability to learn about specific toys and ask product-related questions.
To view other awards the IMA has bestowed upon Acquity Group, visit the Winner's Gallery.
About Acquity Group:
Acquity Group is the world's leading multi-channel commerce and digital marketing company, creating award-winning digital experiences for global brands. Our multi-disciplinary approach brings together strategy, design, and technology to create brand-unique experiences that build unbreakable customer relationships. Acquity Group is headquartered in Chicago, with offices across the U.S. To define a unique perspective for your business, contact Acquity Group at http://www.acquitygroup.com
# # #