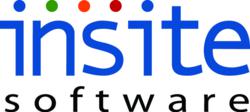 This webinar series is designed to share observations and best practices with B2B executives driving their organization's ecommerce strategies.
Minneapolis, MN (Vocus/PRWEB) February 01, 2011
Insite Software, a leading provider of B2B and B2C ecommerce platforms and shipping solutions, today announced that its Chief Ecommerce Strategy Officer, Linda Taddonio, is launching an executive webinar series addressing B2B ecommerce strategies and best practices entitled 2011 B2B Ecommerce Initiatives: A Discussion for Manufacturers and Distributors. The first session will cover The CEO's Perspective and take place on Wednesday, February 2, 2011, at 12:00PM Eastern Time.
"Today's distributors and manufacturers recognize the revenue potential of a successful B2B and B2B2C ecommerce strategies," said Linda Taddonio, Chief Ecommerce Strategy Officer at Insite Software. "After years of working with these types of organizations to develop, deploy and evolve successful ecommerce strategies, I've observed and identified best practices that help to reap financial rewards of ecommerce more quickly and avoid the pitfalls that can delay or derail success. This series is designed to share these observations and best practices with executives driving their organization's ecommerce strategies."
Taddonio has more than 25 years of experience in industries focusing on manufacturing and distribution, a unique understanding of ecommerce initiatives, ERP integration, and business processes, as well as an extensive financial background. Under her advisement, numerous manufacturers and distributors have advanced their ecommerce sites to become strategically aligned with the overall goals for their organization.
The first webinar of the B2B Ecommerce Leadership Series, A CEO's Perspective, will address what senior management should consider when beginning or advancing their ecommerce strategy. Registration is available at http://insitesoft.com/EcommerceLeadershipSeries1b.htm
About Insite Software:
Insite Software is a leading B2B and B2C ecommerce platform and provider of shipping solutions serving more than 600 customers across the globe. Headquartered in Minneapolis, Minnesota, Insite Software's solutions are used by leading manufacturers, distributors and retailers to sell and distribute their products to dealers, franchisers, stores, contractors, consumers and others. Insite offers ecommerce solutions for companies at all stages of adoption and addresses the unique needs of B2B and B2C sites. Its customers select the InsiteCommerce edition that fits the demands of their buyers, time frame and ecommerce strategy, ranging from a pre-wired Express service to a more flexible Professional edition and the fully customizable Enterprise solution. All InsiteCommerce editions are fully integrated with a wide range of CMS, CRM, and ERP providers including Epicor, Infor, Microsoft Dynamics, Sage, SAP, and Sitecore. More information is available online at http://www.insitesoft.com, by phone at 866.746.0377, by email at info(at)insitesoft(dot)com, or on our blog, Ecommerce Insites, at blog.insitesoft.com.
# # #