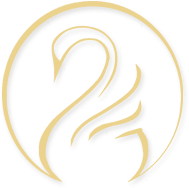 Atlanta, Georgia (Vocus/PRWEB) February 01, 2011
The Swan Center encourages women who are considering breast augmentation in Atlanta to book their procedures as soon as possible to give their bodies enough time to heal and adjust before swim suit season begins. A perfect beach body is possible, even before spring break, but women need to start planning so they can enjoy their upcoming vacations and time at the beach.
The Swan Center for Plastic Surgery serves the greater Atlanta area and is one of the busiest plastic surgery centers in the region because of its excellent results. The center performs more breast augmentations than any other center in the region, and Drs. Fardo and Bauer are known for their excellent aesthetics and cutting-edge surgery techniques.
When asked why women needed to act quickly to have breast procedures done before the warm weather hits, Dr. Fardo stated, "Breast procedures do require some recovery time. For instance, we typically recommend that women take a couple of weeks off of work after their procedures to allow their bodies to rest and recuperate."
"It can take up to three months before all swelling is gone," he went on to say, "and the surgery will create some bruising. Without providing the body with enough time to heal, our patients would be heading off to spring break with bruises and swollen breasts, which is not the look they want. To achieve the results they want before their trips, we recommend they come in now for their surgeries."
Breast augmentation involves lifting the breasts and adding volume with implants. This surgery makes the breasts fuller and shapelier. It can also correct asymmetry, or situations wherein one breast is significantly larger than the other. This problem can make finding a swimsuit that fits almost impossible, but with the help of the Swan Center, women can have fuller, symmetrical breasts before they start shopping for bathing suits.
Breast Augmentation is not the only breast surgery performed at the Swan Center. The Center also offers breast lifts and breast reduction surgery. "Our goal is to provide women of all shapes and sizes with the options they need to look great in a swimsuit," stated Dr. Fardo. "But they have to take the first step by contacting us before it's too late for this year's warm weather. If you are considering breast augmentation in Atlanta, now is the time to start the process."
About the Swan Center
The Swan Center for Plastic Surgery is Atlanta's premier cosmetic surgery center. There are three surgeons on staff who have received numerous accolades for their excellent work, particularly in the field of breast cosmetic surgery. Women considering breast augmentation in Atlanta trust these surgeons for aesthetically pleasing results every time. For more information or to see before and after photos of real patients, visit http://www.swancenteratlanta.com.
###