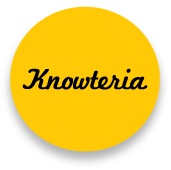 31% of people polled plan to share their favorite Super Bowl ads with others via email, Facebook or Twitter.
Minneapolis, MN (Vocus/PRWEB) February 01, 2011
Knowteria, a Minneapolis business research firm, has released its report, "Super Bowl Facts and Figures", a comprehensive guide to over 100 detailed facts and figures on spending, consumption and advertising for the 2011 Super Bowl.
The report includes several charts, graphs and factoids built from an arsenal of more than 200 sources. It will assist public relations professionals and journalists generate story ideas and glean essential facts for articles related to the event.
Advertising executives will also find the report's extensive section on ad revenue, recall, placement and effectiveness particularly helpful in project research.
For instance, 43% of those polled plan to re-watch their favorite ads and 31% plan to pass those along to others via email or social networking sites. (1). Knowteria's compiled research also indicates what Super Bowl viewers buy, how much they spend and where they spend it.
Key findings from Knowteria's 2011 Super Bowl research include:
•22% of Americans plan to be on Facebook, 22% plan to be texting, and 4% plan to tweet during the game (2).
•Super Bowl advertising firms typically outperform the S&P 500 from the Monday before the Super Bowl through the Friday after the game (3).
•15.4% of 18-24 year-old viewers agree the commercials influence them to buy products from advertisers (4).
•Americans will eat 30 million pounds of snacks on the big game day, enough fat to equal the weight of 13,000 NFL Offensive Line (5).
•The average person is expected to spend $59.33 on game-related merchandise, apparel and snacks (6).
About Knowteria
Knowteria specializes in business intelligence across a broad range of industries for advertisers, marketers, designers, business managers, media strategists and more. The company's in-depth reports rely on the best resources and search strategies in the field and are specially tailored to meet the unique demands of its clients.
(1) (2) Venables Bell & Partners (3) UW-Eau Claire News Bureau (4) Retail Advertising and Marketing Association (5) Calorie Control Council and Snack Food Association (6) Retail Advertising and Marketing Association
###