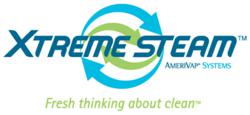 Allergen clean-ups are every bit as important as removing harmful pathogenic bacteria in a food production and packaging facility.
(Vocus/PRWEB) February 01, 2011
According to the FDA, "there is scientific consensus that the following foods can cause serious allergic reactions in some individuals and account for more than 90% of all food allergies: Peanuts, Soybeans, Milk, Egg, Fish, Crustaceans, Tree nuts and Wheat. The use of industrial dry steam vapor cleaners is extremely effective in cleaning and sanitizing for allergen change-overs states Amerivap Systems, the industry leader.
This aforementioned group of 8 known allergens are the primary cause of anaphylaxis, and as little as 2 milligrams, or the amount equal to 10 individual grains of salt, can cause an allergic reaction.
Because of the potential severity of allergic reactions, as well as the corresponding severity of the fallout associated with tainted product, proper sanitation actions for allergens requires extremely thorough cleaning. This means cleaning not only the specific piece or pieces of equipment involved in the manufacturing process, but also to areas adjacent to the process area where the product could potentially enter.
Typically two types of cleaning methods are used; wet cleaning is recommended to eliminate any wet or sticky allergen-containing residues, and dry cleaning is used for allergens like wheat flours or nuts that are principally dry.
Amerivap Systems' Xtreme Steam line of industrial dry steam vapor cleaners can be used for both of these methods. The primary challenges in both of these cleaning methods are so-called "niche area's" identified by the FDA in equipment and facilities. Essentially these nooks and crannies include hollow rollers on conveyors, cracked tubular support rods, the space between close-fitting metal-to-metal or metal-to-plastic parts, as well as worn or cracked rubber seals around doors. In addition, equipment may contain evidence of pitting or rough welds that cannot be adequately cleaned and may trap allergenic residues.
The Xtreme Steam dry steam vapor machines offer solutions for allergen cleaning and allergen changeovers in many areas:

dry steam, at .0006 microns is exceedingly small, unlike wetter conventional steam units, and can penetrate the smallest nooks and crannies, like close fitting metal to metal parts.
dry steam vapor is delivered at pathogen killing temperatures, cleaning and sanitizing on contact.
dry steam, at only 5% moisture, introduces no more moisture in a facility than a mop and bucket, proving to be an excellent choice for dry cleaning protocols, especially on conveyor belt cleaning and framework.
industrial steam cleaners use only quarts of water per hour rather than gallons per minute, saving on water use, as well as wastewater.
available attachments clean overhead pipes, floors, walls and even floor drains
The Houdini automatic conveyor belt cleane r from Amerivap Systems, cleans both flat and mesh conveyors automatically, and can do so continuously while production continues. Less downtime equals more profits.
Amerivap's dry vapor cleaners use no chemicals, saving on chemical expense and are an eco-friendly cleaning method for a forward looking company.
Allergen clean-ups are every bit as important as removing harmful pathogenic bacteria in a food production and packaging facility. Amerivap's Xtreme Steam dry steam vapor cleaners are an excellent alternative to conventional sanitation standard operating procedures.
To read more about Amerivap Systems and the Xtreme Steam cleaners and the amazing Houdini conveyor cleaner go to the company's website: http://www.amerivap.com. In addition the company regularly conducts live webcasts. The next webcast, "Introduction to Cleaning and Sanitizing with Dry Steam Vapor" will be February 17, 2011 in both English and Spanish. To find out webcast times and to sign up, go to: http://www.amerivap.com
###