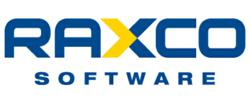 The ability of PerfectDisk Exchange to allow me to schedule the offline defrag and compaction of Exchange data stores is a real time saver
Gaithersburg, MD (Vocus/PRWEB) February 01, 2011
Raxco Software, leader in disk defragmentation software, announced today that Beckwith Electric has selected PerfectDisk Exchange to boost the performance of its Exchange servers and recapture wasted space.
Based in Largo, Florida, Beckwith Electric serves a customer base of electric utilities, large industrial companies, original equipment manufacturers and owners of alternative sources of energy. The company provides innovative and high-quality products, technical services and solutions to its customer base. Prior to implementing PerfectDisk Exchange, Beckwith was not performing and defragmentation and compaction of its Exchange data stores, resulting in worsening performance and wasted space.
"The ability of PerfectDisk Exchange to allow me to schedule the offline defrag and compaction of Exchange data stores is a real time saver," said Jeff Malfant, Information Technology Supervisor at Beckwith Electric. "This is an important task that never got done before due to time constraints, and now it's done automatically on a regular basis. And the result is better Exchange performance, more productive and happier Exchange users, and better use of our valuable storage."
"We're very happy to have Beckwith Electric as a PerfectDisk Exchange user," said Joe Abusamra, vice president of operations at Raxco Software. "In today's competitive environment, making employees as productive as possible is critical, as is maximizing the benefit of strategic assets such as storage, and PerfectDisk Exchange helps organizations do just that."
About Raxco Software
Raxco Software has been helping large enterprises, small businesses, and consumers with their computer resource management needs for more than twenty-five years. Its PerfectDisk is Windows® Certified by Microsoft®. The PerfectDisk line has a long award-winning history, most notably its perfect 5-star review from CNET Download, winner of Windows IT Pro Readers' Choice Awards for Defragmentation Utility and Storage Management Tool, and Redmond Magazine's Best of the Best Award, and having won PC Magazine's Editors Choice award on numerous occassions. In addition to its PerfectDisk line, Raxco also produces PC optimization software, including system recovery and disk repair products for Windows operating systems and HP's OpenVMS operating system. Raxco Software can be found on the Web at http://www.raxco.com.
Contacts:
Kelly Parker
Raxco Software, Inc
301-519-7804
kparker(at)raxco(dot)com
Copyright 2010, Raxco Software, Inc. All rights reserved.
PerfectDisk is a registered trademark of Raxco Software, Inc. Windows, Windows Server and Microsoft are trademarks or registered trademarks of Microsoft Corporation. All other trademarks or trade names are the property of their respective owners.
###