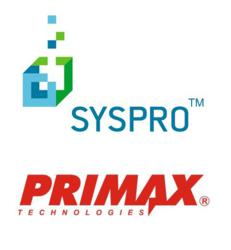 SYSPRO ERP was the choice... based on modularity, scalability, costs, overall functionality, user friendliness and rapid implementation methodology
Burnaby, British Columbia (Vocus/PRWEB) February 01, 2011
SYSPRO, the leading provider of ERP software, today announced that Primax Technologies, a leading Dorval, QC- based manufacturer of state-of-the-art DC and AC power conversion and back-up equipment, has selected SYSPRO ERP (Enterprise Resource Planning) software to provide in-depth insight into operations and add functionalities such as forecasting and planning.
According to Mr. Haissam Nasrat, CEO, P.Eng., Primax had been using several disparate software solutions, but the software failed to generate the business intelligence data needed by management to enhance current operations, further enhance customer service and support long-term growth. "We conducted an extensive search," says Mr. Nasrat, "looking at software solutions including Exact, Epicor, Microsoft and NetSuite." SYSPRO ERP was the choice, he explains, based on modularity, scalability, costs, overall functionality, user friendliness and rapid implementation methodology. Some people from the current Primax personnel have also used SYSPRO very successfully in their previous companies.
Mr. Nasrat is looking to SYSPRO to provide improved production planning, inventory forecasting, profitability analysis and operational information "that will help us improve and grow our business and further enhance customer service."
About Primax Technologies
Primax Technologies is a leading manufacturer of state-of-the-art DC and AC power conversion and backup equipment with the highest availability and versatility required by critical industrial applications. Primax qualified experts and hands-on engineers will help evaluate needs, assessing power and the environmental requirements, the definition of the solution and its specification, the evaluation of the direct cost and the best return on investment throughout the life of the system.
For additional information, call: 514/631-3630 or access: http://www.primax-e.com
About SYSPRO
Since its inception in 1978, SYSPRO has been delivering state-of-the-art business solutions to some of the world's leading companies. As a global leader in the production of world-class ERP software, the company now caters to the specialized needs of over 14,500 licensed companies in more than 60 countries worldwide. SYSPRO is marketed globally through regional territory distribution centers and a global reseller network in the Canada, the US, Africa, Asia Pacific, Australia and the UK.
SYSPRO is a fully integrated business software solution that provides complete control over the planning and management of all facets of business including accounting, manufacturing and distribution operations in a variety of industries.
All company names and products mentioned in this release are trademarks or registered trademarks of their respective holders.
# # #