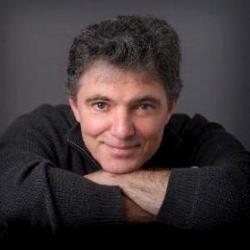 "… If all you do is work to fix problems…then by definition you are working to get people to zero…why not try to get them to plus-two, or plus-three?"
Philadelphia, PA (Vocus/PRWEB) February 01, 2011
HealthForumOnline (HFO), a nationally-approved (APA, ASWB, NBCC, PSNA, CA-BBS) provider of online continuing education (CE) for psychologists, social workers, counselors, nurses and other allied healthcare professionals announces the addition of a new online CE/CEU course, Positive Psychology: The Evidence Behind Don't Worry, Be Happy to their extensive online CE resource library by the award-winning author, lecturer and psychologist Daniel J. Tomasulo, Ph.D., TEP, MFA.
The world-renowned psychologist and researcher Dr. Martin Seligman, considered to be the father of positive psychology, said, "… If all you do is work to fix problems…then by definition you are working to get people to zero…why not try to get them to plus-two, or plus-three?" Positive psychology is an emerging subfield that addresses important questions about how we lead our lives, find happiness and satisfaction, and deal with life's challenges to not only survive, but thrive. Over the past decade, researchers and practitioners from around the world have turned their focus to the study of happiness and well-being in a variety of contexts such as within the marital relationship, in response to chronic illness, etc.
In this new CE/CEU course Dr. Tomasulo provides an understanding of the history and development of positive psychology and explores its common constructs such as hope and resilience, as well as the physical and mental benefits of positive emotions (e.g., post-traumatic growth), and the role happiness plays in life's successes. A review of some of the more provocative and seminal research in this burgeoning field is presented. For example, several strategies grounded in positive psychology are associated with an increased ability to be more positive and joyful in life and appear to offer more than momentary relief from depression, anxiety, and stress, with significant long-term benefits.
Additionally, this online CE/CEU course for mental health providers and allied healthcare workers offers several valuable practices and concrete tools to use throughout life, both personally and professionally. Understanding these practices and tools experientially will enrich the assessment of "positivity" as well as the instruction in and the dissemination of skills to patients in one's clinical work by enhancing one's ability to understand their own dynamics with respect to positive growth and their ability to promote well-being.
Dr. Tomasulo is a practicing psychologist, psychodrama trainer and Faculty at New Jersey City University. He is currently a member of the Ask the Therapist team on Psychcentral.com and author of their weekly blog on positive psychology, Proof Positive. A former visiting faculty member on fellowship at Princeton University, he is internationally recognized as the developer of the Interactive-Behavioral Therapy model of group psychotherapy for people with intellectual and psychiatric disabilities. Dr. Tomasulo is also the author of Action Methods in Group Psychotherapy and coauthor of Healing Trauma: The Power of Group Treatment for People with Intellectual Disabilities. His memoir, Confessions of a Former Child: A Therapist's Memoir, was recently published by Graywolf.
Psychologists, social workers, counselors, nurses and other allied health professionals can chose from HFO's 19 categories of continuing education (CE) topics related to health psychology and behavioral medicine (i.e., ethics, cancer adaptation, women's health, cultural diversity, eating disorders, reproduction/sexuality, aging/gerontology, pediatric behavioral medicine, assessment, chemical dependency, chronic/acute illness, clinical intervention, group therapy, infectious disease, long-term care, neuropsychology, pain management, spirituality, LGBT issues) containing 70 online CE courses that are fast, convenient and cost-effective. All HFO CE courses and supporting materials are available online or as downloadable, transportable PDFs. Participants print their own CE certificates. Lastly, HFO routinely updates our online CE courses and enables customers to review these updates for free even after they have completed the CE activity and generated their CE certificate.
For more information on this course or a complete listing of titles in our online CE resource library, visit HealthForumOnline.com.
About HealthForumOnline:
HealthForumOnline (HFO) is approved as a provider of CE courses by the American Psychological Association, the National Board of Certified Counselors, the Association of Social Work Boards, and several state professional organizations, including the Pennsylvania State Nurses Association, an accredited approver by the American Nurses Credentialing Center's Commission on Accreditation, and the California Board of Behavioral Sciences. HFO's CE Program's Advisory Committee and authors are comprised of over 60 nationally-recognized experts in behavioral medicine.
###