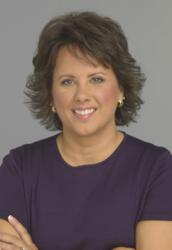 If you want something better, you have to be willing to do something different
- Terri Maxwell
(Vocus/PRWEB) February 01, 2011
It's 2011, and there's still plenty of bad news for job seekers. Too many of those under 25 can't find a job – they don't have enough experience. Too many of those over 50 can't find a job either – their experience is too specialized.
The research is clear: the best option for such individuals is starting their own business, but almost universally, fear holds them back. For these Reluctant Entrepreneurs™, a fear of failure or of making a fatal mistake as well as a lack of needed capital with which to get things up and running can be, and often is, crippling.
But what if a company existed whose very purpose was to confront intense fear and mentor the Reluctant Entrepreneur™ through the very real but quite manageable hurdles of starting their own businesses?
That company exists. Succeed On Purpose, Inc. offers a groundbreaking incubation training and support program that guides Reluctant Entrepreneurs™ through the process of building financially successful and purpose-filled lives.
"In other words," clarifies CEO Terri Frey Maxwell, who coined the insightful phrase describing these hesitant but ideal potential business owners, "we build confidence; it's one of the hallmarks of our program."
To that end, Succeed On Purpose holds regular transformational Purpose Workshops across North America for Reluctant Entrepreneurs™. Subsequently, it puts out a "call for proposals" and selects six business concepts two times per year for an extensive multi-phase incubation and review process that includes market and competitive research, building a detailed proforma, and constructing a financial business plan; this includes matching the entrepreneur with a Professional Business Advisor who provides the financial and business resources needed to take the concept to market.
All told, Succeed on Purpose's Incubation Training and Support Program combines financial support, world-class training, business coaching, weekly mentoring, and physical office space.
In 2010, Succeed on Purpose, Inc. launched eight business concepts through its Incubation Training and Support Program. Seven have been wildly successful, and six more began January 3, 2011. Yet another six will be launched before year's end.
Emphasizes Maxwell, "It's time to stop letting fear hold you back. If you want to discover your purpose, take a purpose-driven concept to market, or work with a successful business and grow income, Succeed on Purpose can help you."
For more information on entering the Succeed on Purpose® Incubation Training and Support Program, email communcations@succeedonpurpose.com or visit the Succeed On Purpose website at http://www.succeedonpurpose.com. For helpful tips and insights, you can follow Ms. Maxwell on her new blog.
###