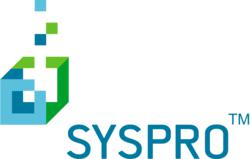 We selected a product that we felt would best be able to support the business as it is today and as we envision it to be in the coming years
Burnaby, British Columbia (Vocus/PRWEB) February 08, 2011
SYSPRO, a leading, worldwide provider of Enterprise Resource Planning (ERP) software, has today announced that the company has won a new ERP contract from Durham Furniture via SYSPRO reseller Alyson Software. Durham Furniture, headquartered in Durham, Ontario, has been producing handcrafted, wood furniture since 1899.
According to John Fleming, Durham IT Manager, the company had been using a custom solution but opted to search for a new, more robust, integrated and highly scalable ERP solution to implement and support LEAN manufacturing principles as well as agile business practices. "We needed to get better visibility of all aspects of the business," he says.
After looking at numerous ERP solutions, Durham opted for SYSPRO ERP. "We selected a product that we felt would best be able to support the business as it is today and as we envision it to be in the coming years," notes Fleming.
In addition to better visibility into all aspects of company operations, including plant operations, work in process and costs, Fleming looks to SYSPRO to model and introduce new and enhanced business practices without the need for significant and costly software reengineering. "SYSPRO will produce better information management as well as facilitate LEAN manufacturing practices," says Fleming, who also feels SYSPRO will provide consistency in data entry, management and reporting."
About Durham Furniture
Durham Furniture's mission today is the same as it was over 100 years ago: design solid wood furniture built to last at a good value to customers. The company's reputation among the best furniture dealers in North America is one of rock solid reliability, exceptional quality and innovative design. Year after year Durham's products take home design awards that recognize The Durham Difference not only in construction but for attention to the details that really matter when for customers to make a lifetime when customer make a lifetime furniture commitment.
For more information, call 519-369-2345 or go to: http://www.durhamfurniture.com .
About Alyson Software
Alyson Software has been a SYSPRO reseller since 1999. With offices in Montreal and Toronto, Alyson proudly boasts a clientele of leading manufacturers, importers and distributors, as well as not for profit organizations. The principals of Alyson Software have an in-depth understanding and experience with owner managed businesses and specialize in using software to implement and improve business processes. For additional information, call Joe Kislowicz: 416-822-3141 or go to: http://www.alysonsoftware.com
About SYSPRO
Since its inception in 1978, SYSPRO has been delivering state-of-the-art business solutions to some of the world's leading companies. As a global leader in the production of world-class ERP software, the company now caters to the specialized needs of 14,000 licensed companies in more than 60 countries worldwide. SYSPRO is marketed globally through regional territory distribution centers and a global reseller network in the US, Canada, Africa, Asia Pacific, Australia and the UK.
SYSPRO is a fully integrated business software solution that provides complete control over the planning and management of all facets of business including accounting, manufacturing and distribution operations in a variety of industries.
All company names and products mentioned in this release are trademarks or registered trademarks of their respective holders.
###