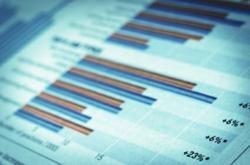 It is clear that the next several years will still see many unemployed and collecting benefits, and employers ultimately bearing the burden.
Santa Barbara, CA (Vocus/PRWEB) February 01, 2011
State unemployment insurance (UI) rates paid by employers jumped in 2010 and are expected to form a trend lasting through 2011 and many years after that, predicts the Unemployment Services Trust (UST). UST, a national trust that helps 501(c)(3) nonprofit employers to reduce their unemployment costs, closely tracks national and state unemployment conditions and sees little relief for employers ahead. According to estimates from the US Department of Labor, taxes employers paid toward unemployment insurance increased an average 34 percent in 2010 due to a number of factors, including:

High unemployment claims loads: A high unemployment rate continues to suppress the American workforce, leading to a significant increase in claims filed for unemployment coverage.
Longer claims durations in 2008 and 2009: Even as the economy has been recovering from the recession, employers in 2010 were reluctant to create new positions. As a result, the unemployed have required more time to return to work.
While hiring is expected to pick up in 2011, economists forecast that it will not be enough to significantly lower the unemployment rate. This ongoing situation has resulted in a majority of states borrowing from the federal government to dole out unemployment compensation. Now, in addition to the loan amounts, they also face a staggering $1.3 billion in interest that must be repaid beginning in September. This is not enough time for most states to even begin recovering.
"Some states have raised their tax rates, some have raised the taxable wage base and some have done both in efforts to rebuild the state unemployment funds," says Donna Groh, Executive Director of UST. "Thirty-five states have been borrowing from the federal government. Those loans must be repaid with interest so even the states that didn't raise rates in 2010 will be raising them over the next few years."
News in this regard will continue to be bleak for some time. The DOL also reports that the number of states borrowing for unemployment funds could increase to 40 by year-end, and that by 2013 approximately $61 billion will have been borrowed. This will take states another ten years or more to pay off. "Making matters worse, there are over 15 million unemployed American workers, with 45 percent jobless for 27 weeks or more; the longest average duration since 1945," reports the National Governors Association.
Employers should anticipate higher federal and state UI taxes in their financial forecasts associated with continued pressure on state unemployment tax reserves. "I think there are some glimmers of hope in terms of job recovery," says Groh. "But it is clear that the next several years will still see many unemployed and collecting benefits, and employers ultimately bearing the burden."
About UST
Created, managed and owned by participating nonprofit organizations, UST's mission for over 25 years has been to help nonprofit organizations manage their unemployment insurance costs. Currently, more than 2,000 nonprofit organizations work with UST. For more information on this topic or about the organization, visit http://www.chooseUST.org or call 888-249-4788.
###